When will the Green climate activists realize they are the minions of the Banksters, and communist governments?
In 2021 BlackRock used its shareholder influence to force Exxon to drop some gas fields under the guise of "climate activism". BlackRock were the second largest shareholder with 6.6% of Exxon at the time. They bragged about getting three new activist board members elected to help Exxon in the "energy transition". But they also happened to be major investors in PetroChina too with 7% of the Chinese oil and gas company and BlackRock didn't seem to care too much about their ESG policy. Conveniently, PetroChina was "poised" to buy many of the fields that the giant US oil company was getting its arm twisted to sell.
Naturally the Stupid-Media wrote this up as a win for koalas and whales or something: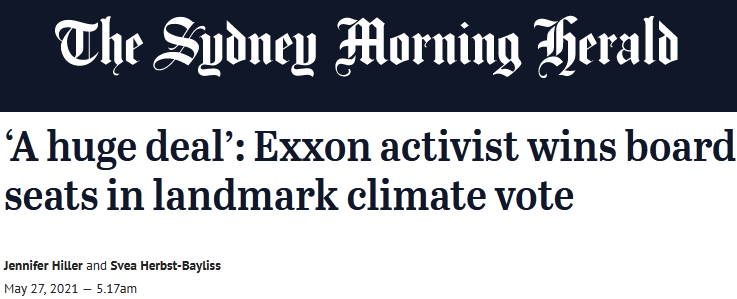 It's like sabotage of national assets
While BlackRock pretend to care about the environment, they were potentially undermining a US company, their US shareholders, and own pension fund clients, all to get a better deal, perhaps, with "favours" of who-knows-what for a foreign company, which is a subsidiary of the Chinese State CNPC. We can only speculate, but the conflict of interest is ripe with possibilities. It's easy to imagine President Xi being grateful. And as it happens, BlackRock became the first to operate a wholly owned China mutual fund in June 2021. Coincidence?
Thankfully, two US State Republican governments noticed the conflict of interest, and put pressure on BlackRock and other pension fund managers. The Wall Street Journal article below is a year old, but under the fiduciary duty headline, many people may have missed the detail about PetroChina being the winner, and about BlackRock's "environmental attitude" being so anti-West and pro-China.
By Jed Rubenfeld and William P. Barr, Wall Street Journal, Sept 6th, 2022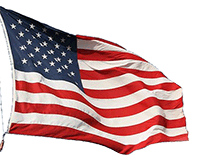 Last week Attorneys General Jeff Landry and Todd Rokita of Louisiana and Indiana, respectively, went further. Each issued a letter warning his state pension board that ESG investing is likely a violation of fiduciary duty.
The Louisiana and Indiana opinions didn't make headlines but have seismic implications: They suggest that state pension-fund board members, investment staff and investment advisers may be liable if they continue allocating funds to ESG-promoting asset managers such as BlackRock.
First, Mr. Landry's guidance spotlights potentially explosive, undisclosed conflicts of interest in the Big Three's "selective" promotion of ESG criteria against U.S. companies but not Chinese companies. According to Mr. Landry, in 2021 BlackRock exercised its proxy voting rights as Exxon's second-largest shareholder to lead "an activist campaign that forced Exxon to cut oil production," without disclosing that many of the "oil fields dropped by Exxon" are "poised to be acquired by PetroChina" and that BlackRock is "one of PetroChina's largest investors."
Mr. Landry has a point. BlackRock has an enormous stake in PetroChina, reporting holdings of between one trillion and two trillion shares, representing between 5% and 10% ownership, from 2018-22.
The US Republican states may yet save us. We know this campaign has been successful in slowing the ESG trainwreck. One giant fund, Vanguard, pulled out of the global banker cabal in December last year. The Insurance fund consortium has largely fallen apart. Larry Fink (the CEO of BlackRock) has stopped bragging about ESG, and BlackRock has closed one small China fund just last month, after such pressure.
The dark bubble is the reason everything seems to be going off the rails simultaneously.
Are your retirement funds being used?
Photo by eflon on Flickr. Adapted. CC by 2.0.