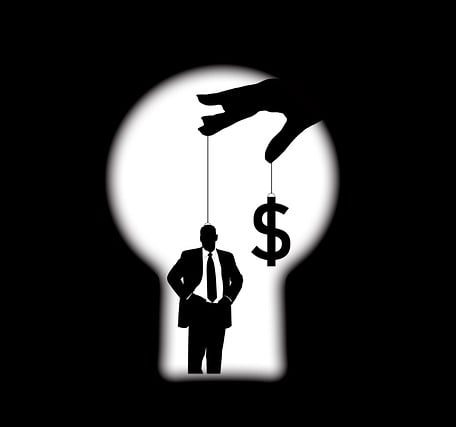 Unguarded Big-Money works like acid against democracy
Just like everywhere in the West, the money Australian's earn may be quietly used against them to push policies they don't want. The Australian Retirement Trust (ART) and HESTA are using their voting rights on corporate boards to push for climate action and gender diversity. They aren't polling their members to find out if this is what they want. They are just following The BlackRock and GFANZ banker cartel modus operandi. It is coercion, done with the illusion of "good intentions", but in reality, aggressively self-serving behaviour. The management of HESTA and ART couldn't care less what the owners of the money want.
ART is a $260 billion fund (Australia's second largest) with 2.2 million members. HESTA is a $76 billion fund with nearly 1 million members who are mostly working in health and community service. Just as with the US Funds, there surely is a question of fiduciary duty. Are these funds maximizing the return for investors or are they using their money to achieve political ends that result in lower income for retirees? Environmental investors lost 22% last year when energy investors made 54%.
So for directors on a corporate board, what's the best way to hold off the climate police and the femo-activists from voting you out? You must publicly endorse "Net Zero" and women's rights, even if you think they are witchcraft, against the company's interests, bad for the nation, and bad for women. Imagine what happens to board members if they dare speak their mind?
The Paris Agreement, remember, appeared to be nearly worthless at the time, yet here it is years later, being foisted in reality in corporate boardrooms. A more detailed look at boardroom politics finds that global giants BlackRock and Vanguard are voting against Australian company directors that don't serve the multinational globalist agenda.
We all know exactly how much BlackRock and Vanguard care about Australian jobs or the energy bills Australians are paying.
This is how the wheels of evil grind:
Super fund ART plans to pressure companies to slash emissions and sets a new net-zero road map
By Paulina Duran, The Australian
Australian Retirement Trust has committed to pressuring 88 companies to slash their carbon footprint, setting a new "net zero" road map to cut emissions in its portfolio of equities, infrastructure and real estate investments by 43 per cent by 2030.
Australia's second-largest super fund said that it would start voting on all climate-related shareholder proposals in the Australian market and would link the remuneration of its own investment team to climate change performance.
HESTA to use voting rights to push for climate action, gender diversity and decent work
By Paulina Duran, The Australian
Super fund HESTA has warned the largest listed companies it intends to vote against male directors of boards with low female representation. In letters sent last week to the chairs and chief executives of the largest 292 ASX-listed companies it invests in, the $76bn fund said it would seek to engage on four "active ownership themes" ahead of the upcoming annual general meeting season. This includes influencing corporate policies on climate, "decent work" and biodiversity loss.
Thus HESTA are the climate police:
HESTA is also asking executives and board directors to work towards a goal of halving greenhouse gas emissions by 2030 and achieving net zero greenhouse gas emissions by 2050, in line with the goals of the Paris Agreement.
It wants ASX300 companies to accelerate investment in the electrification and decarbonisation of the economy, and its voting at this year's AGMs will "consider progress in these areas and whether board skills and composition demonstrate preparedness for the low carbon transition," it said.
This is a rapidly accelerating phenomenon in Australia
Super funds are getting bigger, thanks to Big-Government forced rules taking even more from the workers and handing their money to the control of small management boards that hardly anyone pays attention too. These toxic funds are increasing their ownership and influence and using their voting rights more often:
By Matt Bell, The Australian
Companies are under increasing pressure to consider the views of super funds, which held assets worth $3.5 trillion as of March. And funds are getting bigger with the compulsory super guarantee rate set to reach 12 per cent in 2025, up from 9.5 per cent in 2020.
Super funds' ownership of the 10 largest companies listed on the ASX has more than doubled in the past 12 months to $60bn.
Super funds now own 6.3 per cent of Woodside, compared to 0.5 per cent in September 2022, with investments surging after a rally in global oil prices. Ownership of BHP, CSL, Wesfarmers and Westpac has almost doubled.
"It's become more and more common for super funds and fund managers to use their votes at AGMs as an opportunity for investors to promote good governance and to endorse the actions of companies … or express concern over poor practices.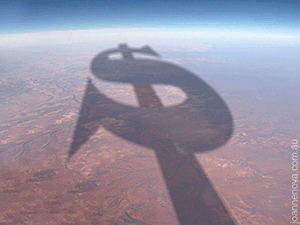 There are $3.5 trillion dollars unguarded in Australian Super funds
For Australians wondering where their money would be safe, the answer is not obvious. They may not even realize their funds are held with ART, which was only formed a year ago from the combination of Sunsuper and QSuper and the Australia Post Superannuation Scheme (APSS). The Chairman used to be a Labor politician in Queensland.
The news is not all bad. The largest fund in Australia — called AustralianSuper — was accused two weeks ago of protecting a Woodside board member that climate activists wanted to get rid of. The Guardian was unhappy:
Australia's biggest superannuation fund helped Woodside Energy fend off a shareholder revolt over its climate policies, nullifying concerns raised by global investors, according to new analysis.
Activist group Market Forces said AustralianSuper recently voted for the re-election of Ian Macfarlane, a senior Woodside director and longtime sustainability committee member at the oil and gas giant.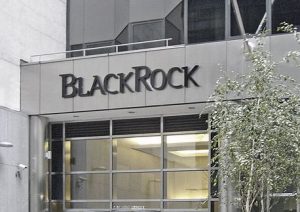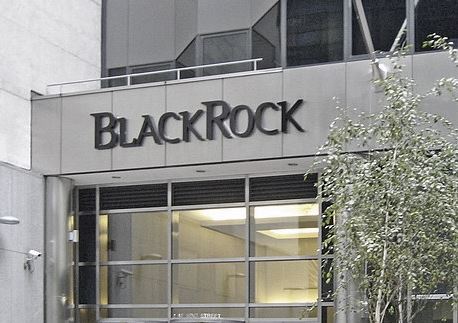 The activist group noted the money pushing to get rid of Macfarlane included votes from BlackRock and Vanguard:
Market Forces said it paired its investment analysis with share voting data to identify how large shareholders voted. It found that major global investor BlackRock voted against the re-election of Macfarlane, as did several funds run by investment manager Vanguard.
So when Australian corporations or "The Business Council of Australia" speak about climate action, womens rights or Voting Yes for racist voices, (HESTA was the first fund to do so) they may merely be doing the bidding of foreign banker cartels. Who knows?
So if your retirements funds are in a politically toxic fund, where can you move them?
Even though AustralianSuper appears better than ART or HESTA, bear in mind that until March it had a large climate report and "Net Zero" factsheet on its website. It apparently deleted them (like many other funds) once regulators started promising to check whether funds green claims were really correct.  Maybe that's a good sign, but we could all hope to find a retirement fund that cares about our actual retirement first and foremost.
If readers want to help it would be very useful to compile a list of Australian Super Funds that had outspoken Woke policies (so we can avoid them) and a counter list that don't play political games with your money. Naively, the climate activist group called Market Forces, and the Australian Conservation Foundation have done some work, but they are the financial simpletons that think investors just need to pull money out of fossil fuels and put it into renewable wizard magic to change the world. They don't seem to realize that selling out is an old hat one-off protest. Activist funds now realize they have more influence by buying up shares and threatening to vote out Directors in order to change the corporate culture and sabotage companies from within.
We need those lists!
*For foreign readers, Australian pension accounts are called "Superannuation Funds", like US 401k accounts.
Puppet image by Gerd Altmann, and cogs image by Pavlo and BlackRock photo by Jim.henderson