By Jo Nova
The man is a soldier — Ian Plimer has put out three new books at once,
written in three different styles at three different
levels.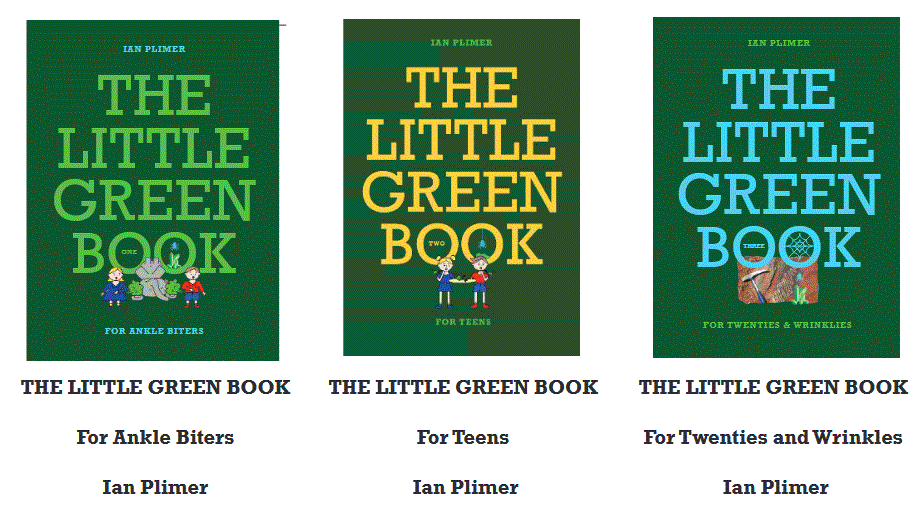 Volume 1 is written for primary school children and uses body functions such as food and farts to show the carbon cycle and demonstrates that net zero and carbon neutral are impossible. Volume 2 is for secondary school children and deals with the basics of climate change, renewable energy and EVs in a humourous, irreverent, slightly seditious and entertaining style whereas Volume 3 for post-secondary school children deals with the history of the planet's climate changes and how climate policy will have a profound negative effect on their generation.
The book is aimed at parents and grandparents all over the world who might want to deprogram children from the barrage of propaganda that children are exposed to at school, in the mainstream media and on social media.
Order through Connor Court