Germany is at the leading edge of the climate wars and the Greens are starting to lose both in polling and policy. Despite the claims that the energy crisis will push everyone into renewables, one year later, the dominant energy source for German electricity is coal, up by eight percentage points to 33% of  generation.
While the world is supposedly caught in a renewable rush to 2030, the German government just announced it will build 25 gigawatts of gas powered plants by 2030 so they are there when "when [the] wind and sun do not provide enough". And this week Germany is doing a backflip on their recent EU deal to ban sales of petrol and gas powered cars by 2035. It appears now they will ban the ban, rather than the car, and Germany has the power in the EU to do that. Though it's not freedom to buy any car you want, but quixotic car loophole.
It's still a mess of awful, subsidized craziness in a futile quest to control the clouds — but there are signs it is getting less crazy.
Thanks to NetZeroWatch for the links:
By Hans von der Burchard, Gabriel Rinaldi and Peter Wilke,  Politico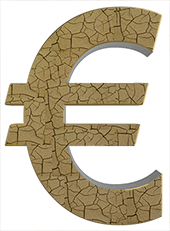 A growing backlash over climate-friendly policies is now hitting the German Greens, putting wobbles into the country's three-party ruling coalition.
Not only has Germany been causing a ruckus at the EU level in recent weeks by mounting a last-minute blockade to a proposed ban on combustion engines, but the country is also facing a domestic political fight over phasing out gas and oil heating systems, as well as pushing forward the coal exit.
The political coalition is tearing itself apart:
All those disputes are linked to fundamental disagreements between the Greens and their two coalition partners, Chancellor Olaf Scholz's Social Democratic Party (SPD) and the Free Democratic Party (FDP), over how the EU's climate-protection targets should be implemented and what consequences and costs this will have for industry and citizens.
The conflict is not only affecting the Greens' popularity — is also seems to be threatening a wider crisis for the coalition. And that crisis seems to be escalating.
The Greens have every reason to be nervous, as their climate policies are becoming a hard sell in Germany.
What were they thinking?
Habeck's heat pump requirement alone could mean additional costs of up to €13,000 per installation for households,…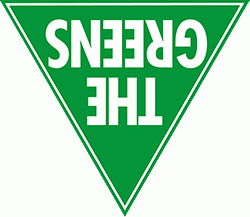 Not surprisingly, the Greens have lost a quarter of their support in the last ten months:
Of great concern for the Green Party is how they have been falling in polls for months, from 23 percent last summer to currently 17 percent. Meanwhile, the far-right Alternative for Germany (AfD) has been steadily rising and is now close on the Greens' tail, at 15 percent. One poll on Sunday even put the AfD ahead of the Greens.
The rush to build 25GW of government subsidized gas plants as back ups
Private investors stopped building gas plants because it didn't make economic sense to build them just as a rescue project to make up for the bad days of wind and solar power — especially when they would sit around unused while the wind blew. So these new rushed plants will be partly subsidized in the same crazy style that renewables are.
 "We will build the power plants we need for the times when wind and sun do not provide enough electricity out to tender," said the minister at the presentation of a report on the progress of the country's transition to climate neutrality. In recent years, Germany has used auctions to incentivise and control the expansion of wind and solar energy. Companies compete in these tenders to receive financial support for renewable electricity.

The big backdown to save ICE cars has played out in just three months.  One poll suggested 67% of Germans didn't want to ban traditional cars, and hundreds of thousands of German jobs were at stake in making car parts.
Dave Keating, Energy Monitor
After nearly two years of painstaking talks, negotiators from the European Parliament and EU member states finally struck a deal last November on a new vehicle emissions law that would ban the sale of internal combustion engine (ICE) cars in the EU from 2035. Even though Germany, with its powerful automotive industry, has historically opposed ambitious car CO2 standards, in the end it supported the deal. The agreement was ready to be signed into law – but then German Finance Minister Christian Lindner stepped in.
Thanks to Georgia Meloni winning in Italy, apparently she realized that Italy didn't want the ban either in January. Italy alone didn't have enough voting power to stop it, but the German Finance Minister did.
Germany wants the law changed to allow for the sale of ICE cars after 2035 if they run on hydrogen-derived e-fuels, which are produced by electrolysis with added carbon.
Climate campaigners are aghast. The NGO Transport & Environment (T&E) is warning that this is a ruse to extend sales of fossil-fuel-powered cars,…'
The big problem is that this loophole would allow people to buy new ICE cars and then fill them up with old fossils, because no one can check what consumers do, and we all know the e-fuels will be hideously expensive, so only the uber wealthy will be filling up the car with saintly fuel.
It's back to the drawing board for the EU which has to come up with some compromise.
The last minute retraction is a great embarrassment to the Greens, and worse they fear Germany won't meet the 50% target cuts in emissions by 2030. But then, it failed to meet the last target in 2020 and who cared?