Remember how the war with Ukraine was going to accelerate the green energy revolution?
For some reason, unreliable wind and solar power are not helping German industry build more tank ammunition. Instead, the federal government is allegedly talking to the state governments about  taking green subsidies and spending the money on factories to build shells instead. And they are building those factories near the coal plants.
Just a couple of weeks ago, the chief of Germany's army warned that sending weapons and arms to Ukraine has left military stockpiles "bare".
Germany led the way in the great Green Energiewende transformation spending in the order of €32 billion a year, every year, in a quest for green electrons. Instead of creating peace on Earth and better weather, it just made the legendary economic powerhouse of Europe weak and vulnerable.
Tell the world, if the Germans can't run a nation efficiently on "renewable" power, who can?
It's perhaps not the Reset Klaus had in mind:
Kurt Zindulka, Breitbart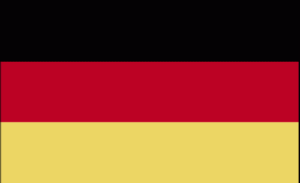 The German government is reportedly considering diverting green agenda subsidies aimed at cutting coal power to the defence industry in order to ramp up production of arms amid the war in Ukraine.
A report from Bloomberg claims that the federal government in Berlin is conducting confidential conversations with regional state governments to direct green subsidies to produce more weapons and ammunition and thereby create more jobs in areas of the country impacted by the attempted move away from coal.
According to a source familiar with the plans who spoke to the news organisation, German defence contractor Rheinmetall AG is planning to build a factory to produce the basic components for ammunition in the state of Saxony, one of the main hubs of the coal industry in the country.
Trump did warn them.
Now the German Greens despair,
Because military stockpiles are bare,
As the loss of their grants,
Goes to shell-making plants,
Near coal power they need for warfare.
–Ruairi