The vainglorious shunning of gas production in Europe in quest for weather salvation will hurt the world's poor the most. As Europe scrambles to replace the astonishing loss of 70% of their own fertilizer production they will be competing to import fertilizer from stretched markets around the world.
The price rises in gas, fertilizer and next year in food, will hurt the poorest of the poor far more than the theoretical temperature rise ever could. Thank the EU. Thank the Greens.
Click to enlarge: It's a wipeout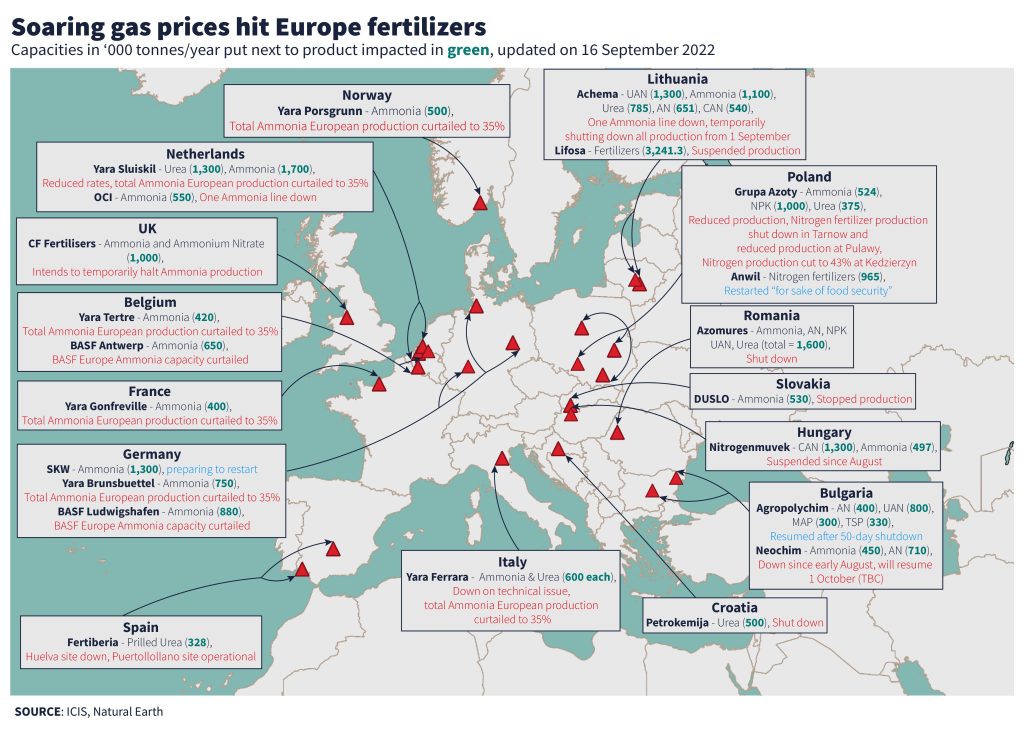 Europe's fertilizer crunch is deepening with more than two-thirds of production capacity halted by soaring gas costs, threatening farmers and consumers far beyond the region's borders.
As Europe becomes a net importer of fertilizer, the fallout from the supply crunch will spread. The region will start competing for scarce supplies with poorer nations, especially in Africa, where food insecurity is exacerbated by persistent droughts and conflict.
These prices cause third degree burns:
According to the CRU Group, a business intelligence firm specialising in commodities, fertiliser producers in the EU were losing an estimated US$2 000 (about R35 448) for every ton of ammonia they produced.
Where farmers in Western Europe were paying about US$250/t (R4 431/t) for ammonia in early 2021, the same fertiliser was currently selling for about US$1 250/t (R22 155/t), which was seriously affecting crop production.
No wonder fertilizer plants are closing.
Today, chemical fertilizers contribute to about half of the nitrogen put into global agriculture
Since the decade the first factories started producing ammonia the world's population has grown from 2 to 8 billion.