Hoping to change the weather has consequences, and so does printing lots of money: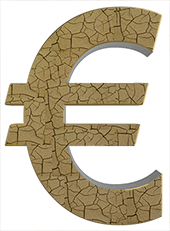 In the UK they're being told they might have to avoid using appliances at home from 2pm-8pm this winter and cook dinner after that (your circadian rhythm be damned). Who wants to tuck the kids in without a hot meal? Energy prices are so high pubs are already closing early. Nearly one in four households in the UK say they are planning to not turn heating on this winter because they can't afford it (and that was before the latest shocking price rise).  In a taste of things to come, people are starting to be admitted to hospital because their energy was cut off. The NHS is asking hospital staff to turn of equipment and lights and warns that care may even have to be rationed because of soaring energy bills. People with electric cars may be asked not to charge them til after everyone has cooked dinner. It's complicated saving the world.
In Europe, the gas storage is nearly 80% full which would cover Europe's energy use in a normal winter for about three months. But half of Europe's aluminum and zinc smelters have already shut down. In Germany fights are breaking out on the coal shop floor to get coal. In Scotland and Italy people  are burning their energy bills in the streets in protest.
Scots burn electricity bills outside Glasgow energy regulator headquarters: "We don't pay!" pic.twitter.com/IAmP0nnmPJ

— RadioGenova (@RadioGenova) August 26, 2022
[DailyMail] Experts warn energy rationing this winter could see people told not to cook until after 8pm, pubs close at 9pm, 'three-day-a-week' school, care homes cancel outings for residents and swimming pools left unheated
The scale of energy rationing that may be required at home, in the NHS, schools, care homes, shops, pubs and on the streets of Britain because of surging energy prices and the threat of blackouts is laid bare today. Experts have told MailOnline there is 'no escape' for the 66million people in the UK who will be encouraged to cut their use of gas and electricity this winter and even turn off the lights when the wind drops.
Kathryn Porter, from consultancy Watt-Logic, fears that the crisis will cost lives…
Do British Lives Matter?
[MSN] Patients are being admitted to hospital after having their gas and electric shut off, an NHS chief has told the energy regulator.
The health boss has asked the national regulator for gas and electricity markets to reconsider the policy of disconnecting supplies as it will "save lives" this winter.
[DailyMail] NHS treatment may have to be rationed this winter because of ever-increasing energy bills, health bosses fear in the face of a mammoth backlog and crises in the A&E and ambulance sectors.
He [Rory Deighton, of the NHS Confederation] said the solution 'will either have to be made up by fewer staff being employed, longer waiting times for care, or other areas of patient care being cut back'.
Analysts predict the health service will need at least another £4billion to account for spiralling costs.
That can't be good: Germany's industry is experiencing a "structural rupture":
Michael Bastasch, The DailySignal
"It's not good news," German Economic Minister Robert Habeck said Wednesday of his country's plight. "[I]t can mean that the industries in question aren't just being restructured but are experiencing a rupture—a structural rupture, one that is happening under enormous pressure."
This rupturing of industry is being felt across Europe. Europe's already lost at least half its ammonia production and one-third of its nitrogen fertilizer production due to sky-high gas prices, according to industry analysts. Ammonia and nitrogen fertilizer are both derived from natural gas using the Haber-Bosch process.
Likewise, Reuters estimates roughly half of Europe's aluminum and zinc smelters have shut down. Russia's decision to once again halt gas supplies, this time for three days, will no doubt convince more factories big and small to shut their doors.
Benny Peiser, director of Net Zero Watch, is more pessimistic. He sees long-term de-industrialization as a serious risk …
James Warrington, The Telegraph
Eurozone inflation hits new record, with Putin continuing to slash gas supplies to the Continent.
Prices are rising at the fastest rate since records began in 1997, piling pressure on the European Central Bank to continue raising interest rates at its meeting next week.
Now that's  a hockey-stick that matters: