Sobering thought for the day: Uganda may get a nuclear power plant before Australia gets one nuclear submarine: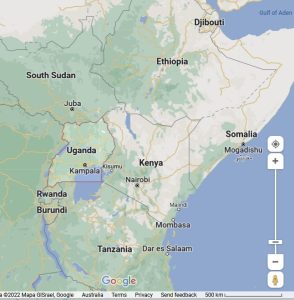 Uganda is set to build East Africa's first nuclear power plant after acquiring land for the project, according to Bloomberg. The Minister of State for Energy Okasai Sidronius Opolot announced the plans in a statement, but did not reveal where the site will be located.
President Yoweri Kaguta Museveni has said that Uganda and Africa are only interested in nuclear power for energy supplies like electricity, and not for nuclear weapons. "For us, we want that power for electricity, for agriculture and not for nuclear weapons," he said. President Museveni was speaking at a meeting this week, with the delegation of International Atomic Energy Agency at State House Entebbe.
Would the world be a safer place if Uganda had a new high tech coal plant instead?
The West could make that happen.
He added that land had been acquired to build a 2GW facility, although he did not say where. The project would be part of Uganda's aim of increasing generation capacity by almost 12-fold to 17GW in the medium term. In 2020, around 70% of Ugandans were still using wood fuel, in the form of firewood and charcoal, according to the Uganda Bureau of Statistics, prompting concern over deforestation.
Judging by these preparations Uganda will need quite a lot of help.
In 2017, Uganda said that it wanted to build a 2,000 megawatt nuclear power plant by 2032.  According to reports, Uganda has already trained 22 people at Master's degree level in nuclear science, with the hope they will work at the landmark plant when it is built.
That many eh?
Africa wants energy. The West can leave that space open for other powers to fill or act like the world cultural and technological leaders that they are.