Suddenly central bankers want to reach right into your wallet, follow you around, nudge your every decision, or just stop you spending your dollars less wisely than the average bureaucrat thinks you should. These are the same people who *know* you should be saving the Earth by eating crickets.
This is a great essay, part fiction, part nightmare, but already knocking on our doors. A Central Bank Digital Currency (or CBDC) is your digital ID card and social credit score wrapped into one and actioned with instant bank-freezing potential, honk, honk.
Imagine living off food-stamps.
 You wave your phone at the pump. Nothing happens. You try again. Your phone buzzes, and you look at it. There's a message from the Fed: "You have already spent more than the $400 maximum weekly limit on fossil fuels specified in the FedWallet User Agreement. Your remaining account balance cannot be used to purchase non-renewable energy resources. Please make an alternative purchase. Have you considered a clean, affordable New Energy Vehicle? Thank you for doing your part to build a more just and sustainable world!"
You have in fact considered purchasing a clean, affordable New Energy Vehicle. But they still aren't very affordable for you, what with the supply chain shortages. Despite the instant credit the Fed would add to your balance when buying an electric car – plus the permanent ten percent general subsidy you automatically receive on every purchase as a BIPOC individual thanks to the Fed's Reparations Alternatives for Comprehensive Equity (RACE) program – the down payment on a new car would still be more than you can afford, even with your new stimmie coins.
Well, you're not going to be able to make it to work at the warehouse on what you have in the tank. How could you be so foolish? You're going to have no choice but to park here and blow a bunch of money on hailing one of those sleek, incredibly expensive self-driving electric cabs…
Dystopia is at the garden gate:
But no, you're actually reading Politico, and see with horror that President Biden has just released a "sweeping" executive order directing the government to immediately begin moving to comprehensively regulate cryptocurrencies while developing a digital dollar issued by the Federal Reserve.
A central bank crypto would bring massive new powers to central bankers, what's not to like (if you are a central banker)?
Over the last several years, one central bank after another has released reports on what that might look like. As a summary report by the BIS recently put it, "Central banks' interest in CBDC has increased as a potential means of delivering their public policy objectives," while allowing them "to evolve in step with the wider digitalisation of people's day-to-day lives." Plus, "Profound, ongoing changes across finance, technology and society, as well as the ongoing Covid-19 crisis, provide additional impetus" for doing so now while there seems to be the opportunity for some kind of reset, or something.
And so eight of the largest central banks (including the Federal Reserve, the European Central Bank, the Bank of England, the Bank of Japan, and the Bank of Canada, among others) have decided to form a tentative consortium, with guidance from BIS, in order to "enable interoperability and cross-border transactions between [their] domestic CBDCs" as they move forward with development.
I didn't know central banks had "public policy objectives", I mean apart from supposedly keeping currencies stable and inflation under control. Who elected them?
World's Reserve Currency up for grabs?
But it's suddenly urgent now because the US is the worlds reserve currency, but that could disappear in five minutes as Russia gets canceled and forced into bed with China, and China is already road-testing a Digital Yuan. Thanks to Justin Trudeau freezing the $10-Trucker-donors to hell — everyone now knows just how insecure all western currencies are. And Joe Biden's cancellation of Russian oligarchs suddenly means the whole world is reconsidering what "trust" means.
Where the USD was trustworthy, everyone now knows the rule of law means nothing if you are a political enemy.
In banking, trust means everything. That bit of useless paper called a dollar is just an IOU. We all trust that it will be worth something next week.
Trust is the difference between business-as-usual or a bank run and the overnight collapse of the currency.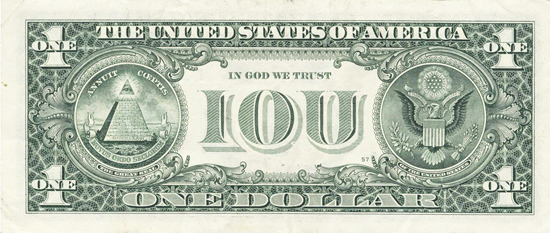 Would you like money with an expiry date?
We The People have continually thwarted central bankers by saving money when they were supposed to spend. But a new digital currency means the government can decide if you should save:
When word first arrived that the People's Bank of China "has tested expiration dates to encourage users to spend it quickly, for times when the economy needs a jump start," Western monetary policymakers – who struggled for years to use negative interest rates to stop people from saving – probably spat coffee-flavored milk beverage all over their monitors. But that is still pretty midwit-level creative thinking.
There are so many micro-control possibilities – -central bankers could change the price of everything based on your identity. Are you the kind of person supporting LGBT small businesses? Give yourself a bonus. "Thanks for supporting diversity".
It's that bad…
The implementation of a CBDC could represent the single greatest expansion of totalitarian power in human history. Never has there been any regime with such omnipotent insight into and control over its people's every transaction as what CBDCs may soon make possible.
h/t David E
Image: TheSimmer0