There's a message to parties that ignore their base:
EU Election Poll Has Farage's Brexit Party Beating Labour and Tories COMBINED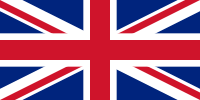 Jack Montgomery, Breitbart
New polling for the upcoming European Parliament elections shows another astonishing surge in support for Nigel Farage's Brexit Party, while the governing Conservatives have crashed to fourth place on just 11 per cent.
The Opinium poll of 2,004 people, conducted online between the 8th and 10th of May, showed support for Mr Farage's weeks-old party up 6 points to 34 per cent, more than Jeremy Corbyn's Labour — down seven points to 21 per cent — and Theresa May's Conservatives — down three points to just 11 per cent — combined.
 The remainers have their own splinter party… at 3%.
Change UK (CUK), comprised of EU loyalist defectors from Labour and the Conservatives, and intended as Remain diehards' answer to the Brexit Party, is also struggling, down four points to a mere 3 per cent.
The lack of CUK support is hardly surprising since they are competing with the Tories and Labor which both apparently stand for remainers.
Brilliant Advert
This is the greatest Party Election Broadcast ever done. #VoteBrexit pic.twitter.com/pG0qXZYVRt

— Michael Heaver (@Michael_Heaver) May 11, 2019
Australia votes on Saturday. Australian Liberal and National conservatives don't seem that different from the Tories. Their driving mission seems to be to manage the economy less badly than the Labor Party. There are few principles at stake. The new non-party-party called Independents is playing off that same dissatisfaction with the major parties. Though they are known to call themselves
conservative voters, they like policies to the left of The Labor Party.
These UK polls are for the Euro elections, but has everyone paying attention because if the Brexit Party did this in the National elections they'd win something in the order of 49 seats.
  Of course, they'd need more than one policy:
The party may have been set up as a protest vehicle for the Euro elections. And yet its success, and the uncertainty around what happens to our departure from the European Union, suggests it may turn into a permanent force in British politics. Right now, it deliberately doesn't have any policies other than leaving the EU. But if it endures, that can't…                         — Matthew Lynn, Telegraph, UK
Best wishes to our UK friends. This is quite inspiring.