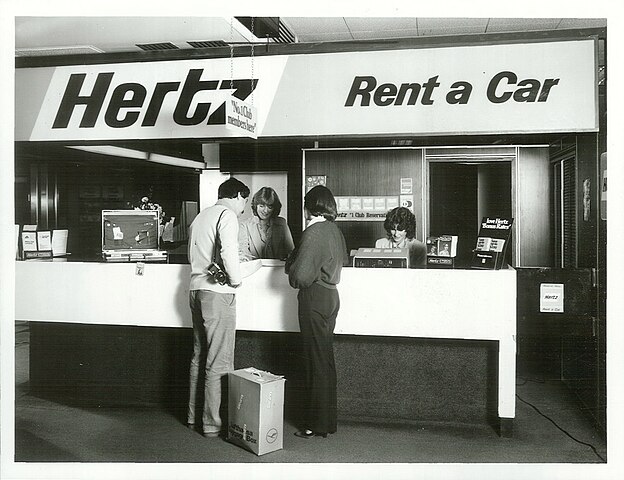 By Jo Nova
Hertz was aiming to make 25% of its fleet electric by 2024, but is finding 11% is too much. Given there are whole nations pushing for 100% EV by 2035 there seems to be a message here…
Let's thank Hertz for doing that experiment for us. It turns out EV's didn't work well in the high mileage Uber-type system because the drivers "drove them into the ground" and repair costs were much higher than expected. So Hertz moved some EV's to the leisure hire department, but then the revenue per day in the leisure sector fell. Presumably people didn't want to hire them.
It's not that this is Bad News week for EVs — it's quarterly reporting week, so companies have to tell investors things they'd rather not.
Great nations don't force citizens to buy heavier cars with shorter ranges and bigger repair bills in order to stop bad weather one hundred years from now.
Hertz is slowing down the roll out of EVs onto its fleets as the CEO cites higher than expected repair costs and price cuts.
The rental car company reported lower than expected margins in the third quarter of this year, citing EV repairs as one of the challenges.
"Collision and damage repairs on an EV can often run about twice that associated with a comparable combustion engine vehicle," said Mr Scherr.

It all started out so well:
Andrew J Hawkins, The Verge
Rental car company Hertz once envisioned itself as the ultimate EV broker, doling out battery-powered vehicles to business travelers, ridehail drivers, and tech newbies in an ambitious plan to grease the wheels for the EV revolution. The company inked agreements with Tesla and Polestar to buy nearly 200,000 EVs. Tesla's valuation topped $1 trillion on the news.
Part of the problem is linked to Hertz's plans to rent EVs to ridehail drivers. Of the 100,000 Tesla acquired by Hertz, half were to be allocated to Uber drivers as part of a deal with the ridehail company. And drivers said they loved the Teslas! But Uber drivers also tend to drive their vehicles into the ground. This higher rate of utilization can lead to a lot of damage — certainly more than Hertz was anticipating.
Musk frequently says that electric cars require less maintenance than counterparts with internal combustion engines (including plug-in hybrid electrics). …
But electric vehicle owners can face unique maintenance needs, as well. Nikhil Naikal, CEO of Kinetic, a startup that is not affiliated with Hertz or Tesla but provides repairs for electric and autonomous vehicles, told CNBC on Thursday:
"The reality of electric vehicles is that they can be 1,000 pounds heavier or more than gas vehicles, and they move faster, with higher torque. Since they're extremely zippy and heavier, it's just physics — the ability to overcome inertia so quickly is going to effect their suspension systems, the brakes and steering columns. It's counter-intuitive, but even with fewer moving parts they are susceptible to requiring more maintenance. They especially require tire-swapping, because the tires wear out more quickly from that high torque and weight.
h/t Brenda, Stanley and Yarpos.
Photo: NZ archives Christchurch