By Jo Nova
Fossil Fuels destroy skyscrapers now
The storms of 2,100 have gone underground and are wrecking your city as we speak. Climate Change has is weakening the foundations, shifting the ground underneath you.
If you don't install enough solar panels, soon buildings will fall on your head.
Horror movie at 8pm. News headline for breakfast. What's the difference?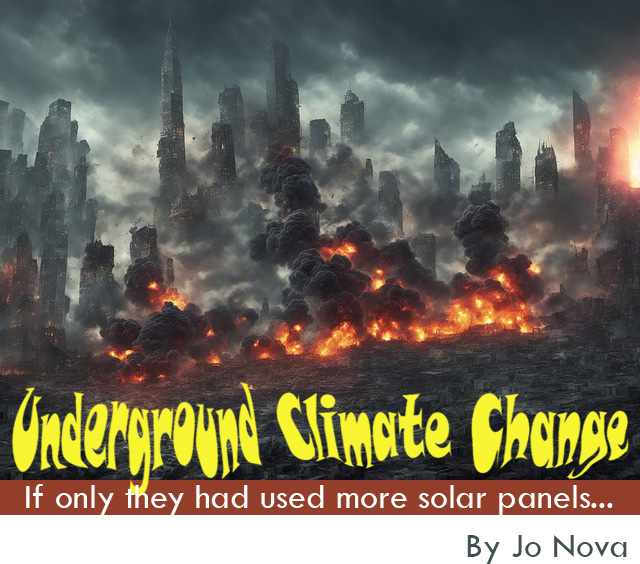 This is the headline tonight in Scientific American, and many other media outlets: