Apparently suddenly appointments for the second jab are being cancelled, and some parents are "distraught".
I've just been made aware that children turning 5 from this month onwards are no longer eligible for the covid vaccine!

See snapshot from the NHS Green Book. I received a distraught email from a parent this morning whose child's vax appt had been cancelled.

Wtaf?! pic.twitter.com/LyEdrP1lZp

— Prof. Christina Pagel 🇺🇦 (@chrischirp) September 5, 2022
What kind of medicine do you offer to all children aged 5 – 11 as a "one off program" with a near-secret end date?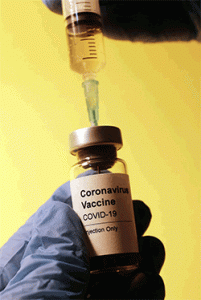 Apparently the end was a preplanned thing, a mere footnote in February that no one noticed. Was this a  premade PR "out-clause" that was there from the beginning and which could be turned off or on as it suited? If so, we have to admire the politico-marketing. If things went badly, it's a clever way of being able to cancel the program without appearing to cancel it. "Nothing to see here Ladies and Gentlemen". It's just a footnote clause that doctors didn't know about.
Presumably, if there were no  issues of concern they would have quietly extended the program.
Tom Bawden, inews
"In a document published on its official website in February, the Government said that the current vaccine project for five to 11-year-olds would be a "one-off pandemic response programme".
But it only in a footnote did it point out that there would be a cutoff point of September 1: "This one-off programme applies to those currently aged 5 to 11, including those who will turn 5 years of age by the end August 2022.""
The Government insists its advice has not changed, but scientists said that mentions of a time limit would come as a shock and a disappointment to many parents of children coming up to five as very little appeared to have been done to communicate the cut-off with them.
But now at least one professor is very concerned that children turning 5 will have to wait seven years now to be eligible for their first shot.
"The advice hasn't changed but they stuck the time limit in a footnote. And clearly it has come as a surprise to parents," said Professor Christina Pagel, of University College London.
"It may only be a small number of people who are affected right now. But it's quite a shock to the parents who were trying to get their kids vaccinated to find out they can't now get it for seven years. That's quite a big deal," said Professor Pagel.
It must have been a surprise to doctors too, if they were accepting bookings that they had to suddenly cancel.
As one doctor points out the government has made much of it being a personal choice to get vaccinated, but this effectively removes parental choice.
Resistance is growing — even on Twitter:
That twitter thread has many readers (or apparent readers) saying they were shocked by the decision: "is vaccine tourism a thing" — asks one, worried about her four year old that has missed out. Another says without any irony "Thx for posting this! My 8 year old has had one jab and covid last month and was very unwell despite the reports of it being mild in kids — gutted he won't get No 2!" — But ultimately most of the responses are sarcastic, apart from the Prof herself who thinks they should still get number 2…. to which in turn, another tells the Prof she is replying to a bot.   Another says "do bots have children?" 
And  TheRaticalLife asks if Professor Pagel is the same Christina Pagel as listed on the WEF website.
Igor Chudov was one of the first to report the change:  UK BANS Covid Vaccines for ALL kids under 12
 I am guessing that the British authorities are becoming more aware of the public disappointment and the looming specter of criminal liability, and are backpedaling on the vaccines quietly.
h/t David Archibald, Scott of the Pacific, John Connor II
Photo by Hakan Nural on Unsplash