It's hard to find a more daft example of Pravda-style Public Broadcasting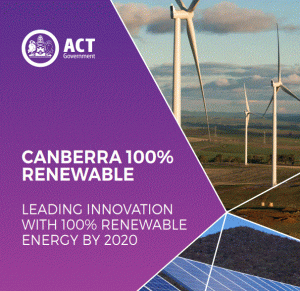 ABC journalist Markus Mannheim was given the task of making Canberrans feel good about having to pay nearly $300 more for their electricity this year. He also had to hide that the rise is all due to renewable energy. Canberra has now gone "100% Renewable" so there is no other energy to blame. Thus, he's created an article which actually says that prices are falling which is why they are rising.
Like all good Pravda pieces, higher prices were "always expected" and the only graph he shows is not of Canberra and not about retail prices. Graphs are just eye candy anyhow.
The ABC journalists are apparently being trained to write in the genre of top level teenage girlie-gossip magazines. This is how a precocious, fifteen year old girl would explain electricity pricing to her 12-year-old Youtube fan-club:
EvoEnergy says its charges need to go up because electricity prices are going down.
If that sounds confusing to you, you're not alone — the workings of Australia's electricity markets are complicated.
Let's go through what has happened and explain why.
Yes let's!
Canberra's entire electricity use is bought from renewable suppliers, such as wind, solar and hydro-power stations.
To ensure this, the ACT government has contracts with generators across the country, including the massive Hornsdale Wind Farm in South Australia.
However, to lock in that supply and to help fund the construction of those generators, the government needed to offer them an attractive, fixed price for their electricity.
Now you tell us? Weren't renewables meant to be cheaper — not "always expected"  to be more expensive. And isn't $5.50 a week, just a way to hide that it's "nearly $300 a year?"
Energy Minister Shane Rattenbury says those contract prices were always expected to be slightly above the market price — a difference of about $5.50 a week per household.
Can anyone else hear a used car salesman knocking?
This is the expected, direct cost to Canberrans of living in a city with 100 per cent renewable electricity.
Canberrans won some, now they're losing some
For the past few years, however, ACT households have not been paying more — the ACT's price regulator says Canberrans have actually been paying "among the lowest prices in Australia".
How did that happen? The ebbs and flows of the market moved in Canberrans' favour.
And the Ebbs will get you every time. (Are we learning yet kids?) The true convoluted story probably has to do with contracts that had contingency clauses triggered by falling wholesale prices, though it's impossible to tell from this "news" report.
In the scramble for excuses, there are some gems: did he just admit the ACT is powered by dirty black coal?
Hidden among the vague details of interstate trading:
Now, the market price is falling below the ACT's negotiated prices, which means the ACT must pay extra to fulfil its contracts.
And that's the main reason Canberrans' bills will increase — EvoEnergy says it expects its payments to renewable suppliers to more than triple from $42 million this financial year to $127 million in 2021-22.
There are also differences between the market prices in South Australia (where a lot of the ACT's contracted supply comes from) and New South Wales (where the ACT's actual electricity comes from). Those differences are currently disadvantaging Canberra consumers.
So the ACT's "actual energy" comes from the black coal of NSW but they have to pay more so they can call it "renewable" and pretend it comes from South Australia?
But it's all OK, because Canberrans are already paying $2000 a year for electricity (what's another $300?). And people can always switch providers, cook dinner at 11pm, or move to Queensland each winter.