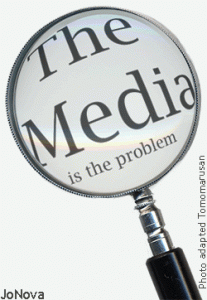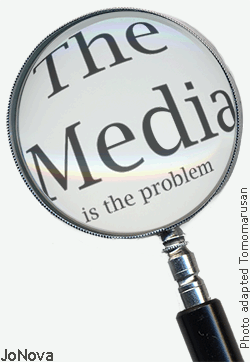 A week ago, the grip of the old-school media elite was busted, but few seemed to have noticed this remarkable shift.
The top dogs in the media came to him expecting to discuss their access to him, instead he blasted them as deceitful, dishonest liars who should be ashamed.
Over the last forty years the mainstream media have degenerated into naked, unashamed political advocacy, yet conservative leaders still felt they had to pander for fear that they would get an even worse treatment if they called it for what it was. Not Donald Trump. Has there ever been a more powerful US president? They called him every name under the sun, and he took the insults and used them to win.
What other US president didn't need to pander or even be polite to media royalty? Only a billionaire who got elected despite the old media could afford to blow them away. For the first time in US history, the top gatekeepers of the national discussion were named and shamed…  The Kings and Queens of the media finally overplayed their hand to the point where the people elected someone so powerful, so rich, and so independent that he has no fear at all of them. This is the extraordinary promise of the Trump election. Is he the first president that is seemingly owned by no one —  not donors, or a party machine, not industry, and not newspaper editors.
What other US president didn't need to pander or even be polite to media royalty?
Trump doesn't need them. Don't underestimate what a big shift in media power this is.
[NY Post, Nov 21, 2016]
"The meeting was a total disaster. The TV execs and anchors went in there thinking they would be discussing the access they would get to the Trump administration, but instead they got a Trump-style dressing-down," the source added.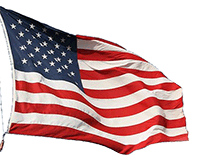 The media broke their contract with their readers, feeding them one-sided fawning advertising for Clinton dressed as "news". In return the people elected Trump, possibly one of the very few who could break the degenerate system.
"Trump kept saying, 'We're in a room of liars, the deceitful, dishonest media who got it all wrong.' He addressed everyone in the room, calling the media dishonest, deceitful liars. He called out Jeff Zucker by name and said everyone at CNN was a liar, and CNN was [a] network of liars," the source said.
"Trump didn't say [NBC reporter] Katy Tur by name, but talked about an NBC female correspondent who got it wrong, then he referred to a horrible network correspondent who cried when Hillary lost who hosted a debate — which was Martha Raddatz, who was also in the room."
 The royalty gets what's coming:
It had all the trappings of a high-level rapprochement: President-elect Donald J. Trump, now the nation's press critic in chief, inviting the leading anchors and executives of television news to join him on Monday for a private meeting of minds.
On-air stars like Lester Holt, Charlie Rose, George Stephanopoulos and Wolf Blitzer headed to Trump Tower for the off-the-record gathering, typically the kind of event where journalists and politicians clear the air after a hard-fought campaign.
After blasting them, he managed the next day to offer them hope that if they improved he would change his mind:
"To me," Mr. Trump said at one point, "it would be a great achievement if I could come back here in a year or two, and have a lot of folks here say, 'You've done a great job.'" — New York Times
The NY Times was the main target, along with CNN. The next day the Times sold it as "a less defiant Trump", and called him "chameleon-like" but he was not backing down from his criticisms, nor apologizing. He was acting like a coach who yelled at the team, but then offered them a chance to redeem themselves:
"I think I've been treated very rough," Mr. Trump said, as he spent the first several minutes of the session criticizing The Times's coverage. "I've been treated extremely unfairly, in a sense, in a true sense."
"I will say The Times is about the roughest of all," Mr. Trump said. Then, referring to his relationship with the paper, he added: "I would like to turn it around. I think it would make the job I am doing much easier."
h/t Jim S