Please help fund the original groundbreaking and independent research and commentary here. (The government sure isn't going to.)
Science is being exploited by big government, rent seeking researchers and greedy corporates. You can help stop that. Support the independent minds which push back. We can't do it without you. 
Who stands up for the Scientific Method anymore? Not The Royal Society, not Nature. We do.
"Buy" $1 units of chocolate support.  (Click on the currency button, and write in the quantity).
……

…….

Our paypal account is happy to accept

UK pounds direct too!  
Why this odd arrangement? Would you believe — the Australian government say that I need permission from them to accept "donations". (It might be your money, but you can only donate it to a Registered Charity.) So instead of accepting "donations" I'm selling units of $1 emergency chocolate support of which you may "purchase" as many as you want. Don't forget to add a message about the things you feel are the highest priority.
Other non-paypal, non-credit card options (ie. mail and direct transfer details) are available. Direct transfer cuts out some fees and works well for Australians.
Your help makes a big difference
With David doing full time research now since November 2012, our household is funded entirely now through donations by people like you who are fed up at the failure of institutions, science associations and journalists. Thanks for your help.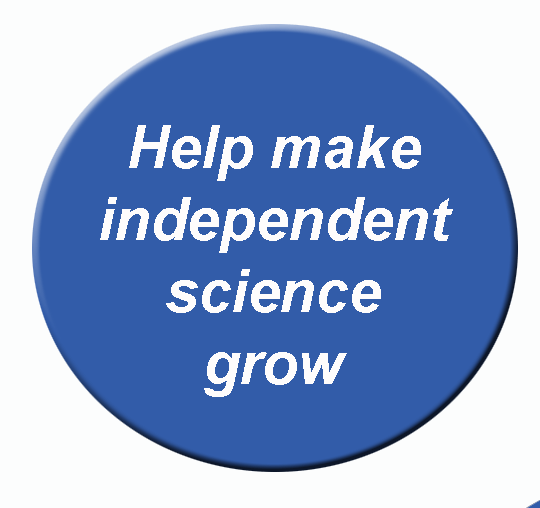 Not surprisingly, there is no government job we could apply for which aims to make governments less of a burden, and there's no big-oil funding, no UN agency, and only a few Institutes and Associations with real integrity left. Government science is being strangled. Only independent scientists are free to speak their minds, and free to follow that data, no matter where it leads.
If you can help us pay our bills, we'll help say what needs to be said, and do the research that needs to be done. 
Join us to get logic and reason into government policies, media stories and one day, maybe even universities.
Thanks!
David Evans: PhD, M.S. (E.E.), M.S. (Stats) [Stanford Uni], B.Eng, M.A., B.Sc., University Medal, [Syd Uni]
Joanne Nova: BSc Hons (Molecular Biology) [UWA]: Former Assoc. Lecturer in Science Communication [ANU], FJ Faulding Prize, Bond Microbiology Prize.
PHOTO: Clouds cool the ancient red sand of the Great Victoria Desert. My shot. (Click for the full landscape.) The soil is red due to the high iron oxide content. It was taken from a plane en route to Perth East of Kalgoorlie.
---
Donations

,