By Jo Nova
Germany is a lesson for the rest of the world
Few countries have placed a bigger bet on "renewables" than Germany, which installed some 28,443 wind turbines, and at its peak in 2016, employed 160,000 people just in the wind industry. But the effect on the rest of the economy is devastating.
The Energiewende Green program was estimated to have cost €520 billion plus and after 20 years of subsidies and effort,  reduced fossil fuel use from 84% of primary energy "all the way" down to 78%. And those presumably were the easy wins.
The cost of expensive electricity vandalizes the rest of the economy. The Green policy gamble may change Germany forever. The former economic powerhouse of Europe is coming undone — losing iconic parts to the US and Asia.
BASF — the German historic giant founded in 1865, is the largest chemical producer in the world. In 1913 it bought the new Haber Bosch process that creates ammonia for fertilizer, and thus changed the world — making billions of lives possible. But now, BASF is shifting out of Germany — spending $10 billion on a new plant in China.
Then there is Linde, an industrial gas behemoth that was the most valuable blue-chip company in the country a few years ago, but is now headquartered in Ireland and listed on the NY stock exchange.
Thanks to NetZeroWatch for the tip about the long feature in Politico
By Matthew Karnitschnig, Politico
Germany's biggest companies are ditching the fatherland.
Confronted by a toxic cocktail of high energy costs, worker shortages and reams of red tape, many of Germany's biggest companies — from giants like Volkswagen and Siemens to a host of lesser-known, smaller ones — are experiencing a rude awakening and scrambling for greener pastures in North America and Asia.
BASF is not just "a company" when it needed as much gas as a nation of eight million people:
Though wholesale gas prices have recently stabilized, they're still roughly triple where they were before the crisis. That has left companies like BASF, whose main German operation alone consumed as much natural gas in 2021 as all of Switzerland, with no choice but to look for alternatives.
That was only 2 years ago but energy is so important that a project that large may "evaporate" nearly overnight.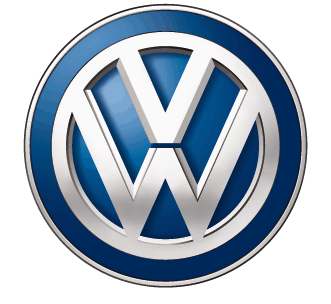 The country's Green transformation, the so-called Energiewende, has only made matters worse. Just as it was losing access to Russian gas, the country switched off all nuclear power. And even after nearly a quarter century of subsidizing the expansion of renewable energy, Germany still doesn't have nearly enough wind turbines and solar panels to sate demand — leaving Germans paying three times the international average for electricity.
In order to even get BASF interested in new projects in the motherland, the government has to send containerships of money:
BASF opened a plant near Dresden that makes cathode materials for electric-car batteries just two weeks ago and has pledged to keep investing in its home market. To secure such commitments, however, local and federal governments have been forced to offer generous incentives. BASF will receive €175 million in government support for its new battery operation, for example.
Similarly, in June, the U.S. chipmaker Intel secured an eye-watering €10 billion subsidy for a massive new factory in the eastern city of Magdeburg. That translates into €3.3 million for each of the 3,000 jobs the company has pledged to create.
What a devastating poll:
A recent survey of 128 German auto suppliers by the VDA, an industry group, found that not a single one planned to increase their investment in their home market. More than a quarter were planning to shift operations abroad.
The industrial backbone of Germany may leave and take with them not just know-how, but also industrial families and middle-class risk-taking entrepreneurs. That exodus may change the fabric of the nation. The children of the people that get-things-done will learn another language and be in no rush to return to a land they didn't grow up in.
"Leading the way" in renewables on the road to nowhere…
After "leading the way" in unreliable power, what's left? Germany has such expensive energy it can't even afford to make wind turbines, batteries, or EV's.
BASF building.  |  Das Logo der Marke Volkswagen Nutzfahrzeuge