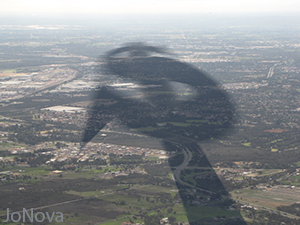 By Jo Nova
Oklahoma blacklists BlackRock and 12 other banks that boycott fossil fuels
We may yet be saved by states in the US that are pulling the pin on the Big Banker Cartel. In this case Oklahoma wrote laws to investigate and ban state investments with banks that boycott the energy sector. They've now decided that 13 banks fail the bar, and should be banned from all public business. In response BlackRock and JPMorgan Chase are now dancing to a whole new tune, suddenly protesting that they invest billions in the energy sector. The twisted truth is, that it is no defense at all, it was part of their strategy. Often they used their major voting interest to oust directors and pressure boards to pick up more "woke" ESG policies. These are big targets. JP Morgan Chase is the largest bank in the US and BlackRock is the largest asset manager in the world.
This is excellent news, and we need more. Spread the news. But how did it get to the point where a bank that outspokenly campaigned to end fossil fuels was managing 60% of the state employees retirement funds in a state that is the fifth or sixth biggest oil and gas state in the US? This rort meant  the bank managed funds on behalf of people who spent their whole lives working in the oil and gas industry — yet it used their funds as leveraged power to try to destroy their livelihood, to make their energy costs rise and to undo their democratic choices.
Make no mistake, the banker money isn't following the fashions, it is creating them. The way to win is to turn off the tap…
Thanks to NetZeroWatch
Oklahoma bans more than a dozen woke banks from doing business with the state
By Thomas Catenacci,  FOXBusiness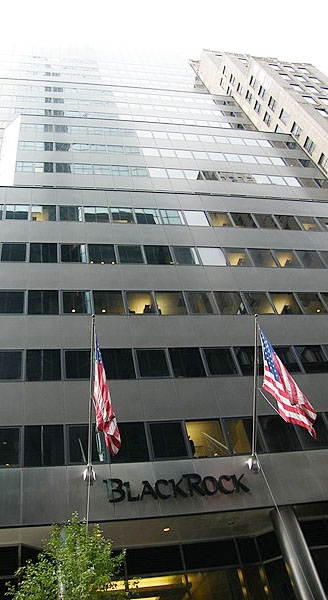 Under a 2022 law passed by the state's legislature last year, the state's treasurer is mandated to probe the investment policies of banks it does business with and assemble a list of companies determined to be engaged in a boycott of the energy sector. Russ' office said it received almost 160 responses which helped inform the decision Wednesday.
 "Our state's financial partnerships should reflect our priorities and values, and it is our responsibility to partner with companies that share our vision for a strong and prosperous Oklahoma economy, and that includes our energy sector."
The banned list has names now:
Grosvenor Capital Management, Lexington Partners, FirstMark Fund Partners, Touchstone VC Global Partners, WCM Investment Management, William Blair, Actis, and Climate First Bank were also among the banks banned from doing business with Oklahoma on Wednesday.
Look at BlackRock dance: now they're bragging about fossil fuel investments
In response to this report, BlackRock and JPMorgan Chase pushed back, saying they have invested billions of dollars in the energy sector.
"BlackRock is a leading investor in the Oklahoma energy sector," a BlackRock spokesperson told FOX Business. "On behalf of our clients, we have invested over $15 billion in public energy companies based in Oklahoma and approximately $320 billion in public energy companies globally, including investments in both traditional energy sectors like oil and gas and in renewables."
There are many states in the world like Oklahoma where their wealth and quality of life is dependent on the bounty provided by fossil fuels:
Overall, as of 2022, Oklahoma's oil and gas industry and its component sectors sustained 4,000 businesses, produced $19 billion in state gross domestic product, provided state households with $16.5 billion in earnings and created 85,050 jobs, according to state data. The state is the nation's sixth-largest crude oil producer and fifth-largest producer of marketed natural gas.
Read it all at FoxBusiness
Every state in Australia could be doing the same…
19 US states are pushing back against meddling bankers
It's War and most people don't even know it. JP Morgan Chase has been "accidentally" cancelling checking accounts of religious and conservative charities. While the banks claims they laud diversity, they do the exact opposite — applying politically targeted pain and inconvenience to people and groups they don't like.  When caught, they say it was an accident, but incredibly, tellingly, they only offer to restore the account if the organization reveals all their donors and gives them a list of political candidates they would support. As if the bankers have any right to demand that…
It's so unbelievably brazen:
 'Woke' bank put on notice: 19 US states threaten legal consequences if JPMorgan Chase doesn't stop 'persistently discriminating' 
Kelly Laco, Daily Mail
A group of 19 GOP state attorneys general are putting JPMorgan Chase on notice for alleged discrimination against religious and other conservative organizations, which contradicts the company's commitment to 'inclusivity,' they say. In a letter to JPMorgan Chase CEO Jamie Dimon Tuesday, the state attorneys general led by Daniel Cameron of Kentucky allege the company has 'persistently discriminated' against customers due to 'religious or political affiliation.'
Chase claims that it opposes 'discrimination in any form,' yet the GOP state leaders allege it has repeatedly targeted religious liberty organizations by shutting down their checking accounts and refusing them other key banking services because of their political leanings, a practice now known as 'de-banking.'
The attorneys general point to Chase's alleged 'de-banking' of a religious liberty organization last year – the National Committee for Religious Freedom (NCRF) – with no clear explanation. NCRF, which was founded by the former U.S. Ambassador-at-Large for International Religious Freedom Sam Brownback, is a known 'multi-faith' nonprofit.
According to the letter, eventually a Chase employee contacted NCRF saying the bank would restore the account, but only if the organization provided a list of their donors, a list of political candidates it intended to support and reasoning behind the endorsements.
'The bank's brazen attempt to condition critical services on a customer passing some unarticulated religious or political litmus test flies in the face of Chase's anti- discrimination policies. Worse, it flies in the face of basic American values of fairness and equality,' the attorneys general say in the letter to Dimon.
Full Story at The Daily Mail
Photo: BlackRock Bank by Americasroof