"The Greatest Medical Deception We will Witness in our Lifetime"
A Blockbuster Speaker: Dr Asseem Malhotra, a Consultant Cardiologist in the UK was one of the first to speak up about vaccine heart risks.
Book  for Melbourne (June 1 and 2) , Brisbane (June 5th scroll down!), and Perth (June 10th). It is already sold out or taken place  in NSW, the Gold Coast, South Australia and the ACT. (Sorry!) Hopefully video will be posted.
Hosted By Topher Field
There are different extra speakers at every event. Check the links above.  In Perth don't miss Ed Dowd — the former BlackRock executive who wrote a whole book on excess deaths (remember him talking to Tucker Carlson?). Plus Naomi Wolf — the famous feminist who has been red-pilled and now campaigns against vaccine mandates (via satellite). And  John Shipton — Julian Assange's father.
2023 NATIONAL TOUR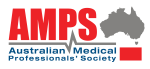 The AMPS is a new medical organization for doctors and health workers in Australia formed during the pandemic because the AMA was doing such a bad job. Find out more about the AMPS and the tour on Facebook and  Twitter: @AMPS_RedUnion
I'll be there at the Perth event.
BREAKING:

'The narrative on the covid mRNA vaccine is likely the greatest medical deception we will witness in our lifetime'

SKY NEWS AUSTRALIA

The truth continues to hit mainstream news throughout the world 👊👊🔥🔥 pic.twitter.com/v5Etzb87MN

— Dr Aseem Malhotra (@DrAseemMalhotra) May 28, 2023