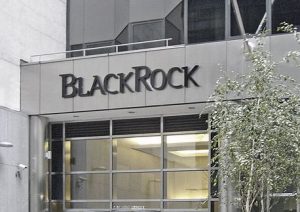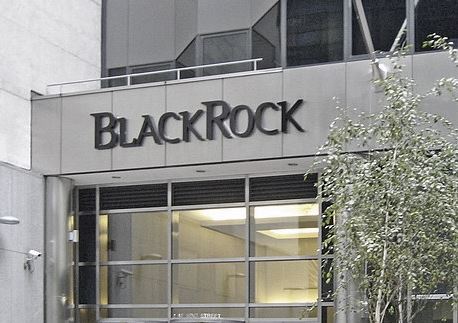 Good News: The best hope of unwinding the unholy alliance between Big-Money and Big-Government comes from the US States and they are starting to sink their teeth in.
BlackRock is the defacto Global Climate Police — but disguised as a monster investment fund. The way to break it is to expose that its primary interest is not in making money for its clients but as a Woke political tool.
BlackRock are able to intimidate most of the world with $10 trillion dollars in assets. They are effectively the third biggest "country" in the world by GDP. But it's an illusion. They are wielding other people's money — using their clients own pension funds to indirectly punish their own clients. And once those clients figure it out and pull their funds, BlackRock will become an empty shell. Couldn't happen to a nicer company…
It's a scam where BlackRock target legal corporations in states that voted to use fossil fuels to effectively undo what the voters wanted. A few months ago, 19 States in the USA started asking BlackRock and the US SEC some hot and hard legal questions. West Virginia announced they would boycott firms that boycott fossil fuels, and now Florida joins them in boycotting BlackRock.
By Ross Kerber, Reuters
Dec 1 (Reuters) – Florida's Chief Financial Officer said on Thursday his department would pull $2 billion worth of its assets managed by BlackRock Inc (BLK.N), the biggest such divestment by a state opposed to the asset manager's environmental, social and corporate governance (ESG) policies.
We note BlackRock used to have $10 Trillion in assets to manage, now it has eight?
The move will hardly dent BlackRock's $8 trillion in assets and drew a strong response from the company, which said the action put politics over investor interests.
Pots and kettles indeed. The company which specializes in putting politics over investor interests, accuses the Government of Florida of putting politics over investor interests? Governments are supposed to do politics…
Nonetheless it underscores how a backlash among many Republican leaders, such as those in Florida, against ESG investing, which they see as promoting a "woke agenda" is gathering steam.
The key terms here are "Fiduciary Duty" and "Duty of Care". If BlackRock are not maximizing the income of their clients by putting their money in the best investments then it would be negligent of any pension fund manager to leave their client's assets in BlackRock.
Republican State governments are also starting to raise concerns about Vanguard — another supergiant asset manager pushing ESG policies. These motherlodes of unguarded conglomerate money are driving some of the stupidest and most absurd policies in the world. They are often the largest single shareholders in both media and mining assets, and can lean on them to elicit the policies they want. "Nice business you have there, shame if something happened to it…"
UPDATE: To clarify — Obviously $2 billion drawn out of $10 trillion is nothing much, and I searched but could not find any specific listing or reason why BlackRock's total assets are described as being only worth $8 trillion by Reuters now. Perhaps others are pulling out quietly? Perhaps it's a typo?
But word will spread, and if pension fund managers start to get questions from clients, and lawyers put the fear of negligence into them, the entire modus operandi of the Bullies at BlackRock will come undone.
Where are your retirement funds?