This is Fall of Rome type stuff — everything is coming undone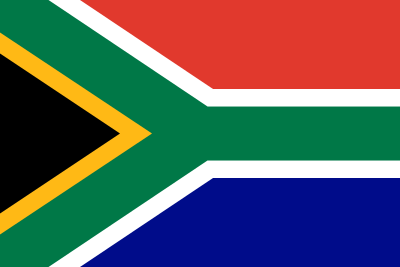 National rolling blackouts have been occurring for days in South Africa and are forecast to continue for another week at least. One engineer warns they are just a step away from a total blackout and says it will be very difficult to reawaken the entire system. Traffic lights are failing, trains are stopping, and mobiles phones, ATMs and fuel pumps may not work. With unemployment at a shocking 35% already, the million dollar losses from blackouts make for a dark feedback loop.
The immediate cause is strikes for wage claims and terrible maintenance leading to major power outages lasting as long as nine hours. But Green targets and activism only makes it worse because there's no interest in maintaining plants properly which are planned for closure. South Africa runs mostly on old coal plants, and one of the largest plants is closing (supposedly) as soon as September. And the wind and solar power they have often isn't helping with the peak loads either.
There is vandalism from every direction. At the bottom end, apparently up to half the people in Soweto are not even paying for electricity — maybe because they don't have jobs — but they jerry-rig connections to bypass the meters, and the illegal tampering causes more problems.  The rolling blackouts cause some breakages and explosions as power comes back on. People who are connected may not pay their bills. Thieves are stealing copper wires, and the blackouts only make it easier for them because they don't have to worry about being electrocuted.
Eskom has also been hit with major corruption scandals. Some during the Zuma era, led to delays in completing new power plants. Then there is the Chinese Belt and Road program too: In 2018 Eskom took a secretive 33b Rand debt from the Chinese Government (worth about $2b USD). There was word of another 25b Rand debt to China too, which apparently won't be repaid "due to irregularities and corruption" involved in issuing it.
At the top end of town, the globalists are trying to force an expensive fashionable green transition on a country that can't afford it. South Africa's Integrated Resource Plan of 2019 – seeks to expand the share of renewables in the energy mix to 25% by 2030. The UK has offered a billion dollar loan for the transition to unreliable power when what South Africa really needs at the moment is dependable cheap energy.
Ominously, Eskom has apparently already lost 6GW of demand in the last year  "…because many non-paying customers have been disconnected and several large clients, among them industrial users like mines, are now generating their own power." So much for the efficiency of mass production eh? It's every mine for itself, diesel gens to the left, and higher prices to the right…  And so much for poor consumers cooking by candlelight.
The first power stations were built in South Africa in the 1920s but now, here we are 100 years later and wondering if South Africa can maintain them?
Eskom is the state power utility which generates over 90% of the country's electricity which is roughly a 20GW-30GW daily operation. In theory it has 44GW of generation but 2,766 megawatts is offline due to planned maintenance, and another 17,395 megawatts is out due to breakdowns. There are about 6GW of unreliable renewables. Apparently as many as 90% of employees at three power stations had not returned to their posts on Friday, making it difficult to fix anything that is broken. Experts say this will take years to fix. Economists at the Bureau of Economic Research predict the load shedding to continue for at least three years.
It's all rather sad to see for our South African friends, and a rather sobering message of just how many things have to go right to run a modern civilization. A bit of corruption here, a few bad decisions there, a bit of pressure from foreigners, rinse, repeat and recycle and before you know it, a perfectly good civilization is going to waste.
Just as in Australia the demand for electricity peaks at dinner time and wind and solar are more useful at nearly every other hour.  The Integrated plan to add 18GW of wind and 8GW of solar won't solve anything.

The Economist
Forget the weather forecast. South Africans these days are more interested in the outlook for rolling blackouts. One of the country's most-downloaded apps provides alerts and schedules for power outages. Eskom, the state power monopoly, cannot generate enough electricity to meet demand, and is deploying a byzantine system of rotating outages known as "load-shedding", so as to avoid the collapse of the entire grid. Last year saw the most blackouts in South African history, overtaking 2020; and this year is set to beat the record again. On June 28th, for only the second time, "stage 6" load-shedding was implemented, which would mean several outages over a 24-hour period.
Many businesses have bought generators or solar-power systems; others close during outages. In big cities, there is chaos at rush hour as traffic lights go dark. The blackouts suit copper-cable thieves, who can steal without fear of electrocution. And when the electricity is switched back on, substations sometimes explode, resulting in secondary outages.
Pandemonium:
Corruption is so bad that Eskom claims 50% of customers in Soweto are illegally connected to the grid and paying nothing.
Qithi said Eskom was dealing with an exponentially high number of failed mini-substations and transformers in Soweto.
This was due to the network becoming overloaded due to illegal connections; meter bypasses and tampering; unauthorised operations on the electricity network; vandalism and theft of electrical equipment; purchasing electricity tokens from ghost vendors; and non-payment of electricity, Qithi said.
"In most areas where customers are experiencing prolonged outages relating to failed or exploded electricity infrastructure, this is due to their resistance to the repair or replacement process."
Qithi said in some instances communities would violently chase Eskom technicians from areas when they attempted to implement the replacement process as part of their operations.
A total System Blackout  is possible:
We wonder how many other countries feel like they are being held to ransom by their national electricity provider? The situation at Eskom remains dire, after the utility plunged SA into Stage 6 load shedding on Tuesday. However, one senior expert now thinks a 'total blackout' is coming.
Sampson Mamphweli spoke to eNCA about the matter….
"It's not looking good. The strike has come at the worst possible time. If you look at our coal fleet, it is not performing how it should. We are moving towards a total blackout. Essentially, Stage 6 is one step away from total blackout."
"Once we get to that level, it's going to be very difficult for us to reawaken the entire system we are sitting in a difficult situation as things stand. I feel sorry for the current leadership, because they are grappling with historic negligence."
The Green international push is on, though workers at the coal plants call talk of a just energy transition is "a big ruse."
As of September, 2022 Komati power station – one of South Africa's oldest coal fired-power plants – is due for decommissioning as the first major milestone towards Eskom's energy transition plans.
Born from agreements at an international level which recognise the urgency of mitigating the drivers of climate change, South Africa has set course to shift to a low-carbon economy.
However, for workers in Komati, talk of a just energy transition is a big ruse. What is actually at play is a neoliberal structural adjustment pacified by rhetoric of a green agenda.
With weeks to go until plant closure at the Komati coal-fired power plant in September, 2022 workers lament that they are yet to be consulted about Eskom's transitional plans. This has emerged through workshops held with workers by the Institute for Economic Justice in collaboration with the NUM Komati branch.
See also: UK Weighs $1 Billion Guarantee for S. Africa Shift From Coal and South Africa to expand clean energy capacity to meet demand.
An engineering nightmare of rushed emergency temporary repairs

Data presented to the paper showed that half of Eskom's power stations break down again within nine months of being repaired, and some of the worst-performing stations are offline between 50% and 70% of the time.
This deterioration of the fleet was most apparent this past week when Eskom had to implement stage 6 load shedding for the longest time in its history to prevent a total blackout. While the group targets an energy availability factor (EAF) of 74%, it hit a low of 60% this week.
The deficit between supply and demand was between 5,000 and 6,000MW, necessitating the higher load shedding stages.
Energy experts told the Sunday Times that the repair work being done by Eskom is not enough – or even not correct. The group is repairing units to get them back into operation as quickly as possible, instead of addressing long-term problems that lead to their failure, they said.
The power utility is also putting its focus on new energy projects – many of which will not be online for several years. This means that things are unlikely to improve in the near-to-mid term, which will have a significant impact on the economy.
This is life with random electricity:
Generally, Eskom has stated it anticipates that load shedding should decrease in severity to Stage 2 by the weekend of 9-10 July. However, the schedule is subject to change at short notice, dependent on several factors.
Temporary commercial and communications disruptions are possible while load shedding and unscheduled disruptions are taking place; cellular and mobile services could be affected. Traffic disruptions and longer driving times are possible during these periods due to malfunctioning traffic signals. Trains may also experience delays if outages impact signaling devices or overhead wires. Power outages could also result in the temporary unavailability of essential services such as ATMs and filling stations. There is an increased security threat during power outages. Blackouts could adversely affect security protocols, including alarm systems and electronic fences; opportunistic criminal activity could increase during electricity outages.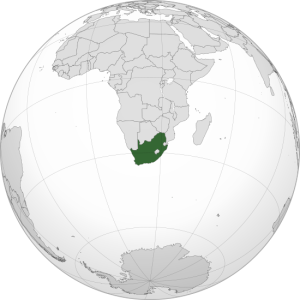 Flag Fredrick Brownall    |  Map by  M.Bitton