Shut Up, say Climate Alarmists trying to ban Fossil Fuel Ads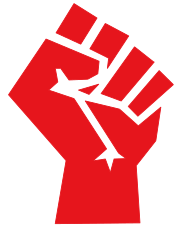 When science is not on your side you have to stop the other half speaking somehow. Obviously, these marketers are not going to win a science debate.
So 300 public relations geniuses who are dependent on fossil fuels want to deny the companies that feed, cloth, warm and move them — the right to even pay to make their case? Well, Over to you I say. When you switch off the grid, we'll believe you are sincere, rather than status seeking junkies looking to earn fashionista points in a debate you haven't done five minutes of real research in.
They, the physics dropouts of university, may protest that they have solar panels, and an EV, and timeshares in a windfarm near Ararat, but not one of them has the integrity to do this properly. All of them rely on power from coal plants in the dead of night to keep them warm, to stabilize the fifty hertz, and to be there when the wind don't blow. Even in the unlikely event one of the 300 has bought the Super-Uber battery bank that charges their car and the fridge and has themselves disconnected from the grid, — who among them would also eschew flights, and feed themselves with food from farms run with windmills and horses? Or buy mobile phones built from metals mined only by hand or solar powered robots and smelted with sustainable forests? Oh, they protest, but that's not fair?
What's not fair are the 240 Volt hypocrites who claim fossil fuels are "like" tobacco while they enjoy the benefits of them every single day of their lives. They are trying to force their own expensive fashionable fantasies on the poor, but they don't want the poor to hear other views. They resort to namecalling to smear those who provide them their essentials, so the poor don't find out how stupid it is.
The truth is these marketing brains are scared Fossil fuel ads might make them look like selfish, unethical tyrants: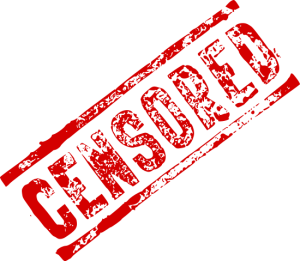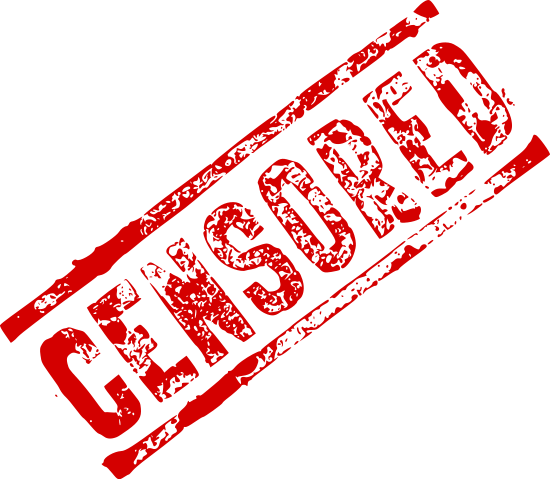 By Angus Dalton, Sydney Morning Herald
At least one climate advocacy group argues such marketing should be banned in Australia, in a move similar to the outlawing of tobacco advertising three decades ago.
Comms Declare, a group made up of 300 marketing, public relations, advertising and media professionals, as well as 80 organisations that have committed to not supporting companies contributing to the growth of fossil fuel emissions in Australia, has launched a campaign of its own calling for a tobacco-style blanket ban on advertising by coal, oil and gas companies in Australia.
"We founded in recognition that, famously, marketing and PR has been used for decades to help polluting companies," Comms Declare chief executive Belinda Noble said. "We want that to stop."
Image Fist by Rafaelgr and Censored by Piotr VaGla Waglowski