The ante was upped
Just like that: The US froze Russian bank accounts. It broke all the rules. In return, Russia is freezing gas deliveries unless people pay in roubles. The US played a very big wildcard, and Joe Biden and the USA may lose in a big way. The World's Reserve currency is the US Dollar, and it's a powerful tool for the US. But if the dollar were weakened, by say 50 years of inflation, and the trust it is based on was blown, the bluff may be up.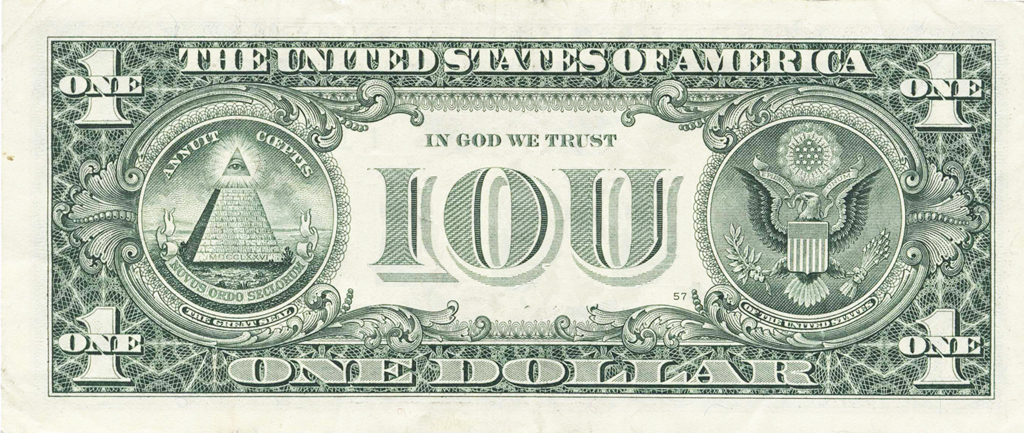 One thing leads to another. Who will blink first?
Does Russia need the money more than Europe needs the gas?
OilPrice:
Russia's insistence that its "unfriendly" nations pay in rubles for Russian natural gas risks disrupting European supplies as soon as this week as the deadline set by Putin for moving to ruble payments is drawing closer.
Europe, which depends on Russian natural gas for more than one-third of its demand—with some countries, including the biggest economy Germany, depending on Russia for half of its consumption—has rejected the gas-for-rubles idea, saying it would be a breach of contracts to switch the currency in payments.
Russia, for its part, says it demands only rubles for its gas and will not ship gas for free.
With too much debt there are no good choices left for the US Federal Reserve:
How the West Was Lost: A Faltering World Reserve Currency
By Matthew Piepenburg, InvestmentWatch
As I wrote then, and will repeat now: Debt destroys nations, financial systems, markets, and currencies. …
The inflationary financial system is now failing because its debt levels have rendered it impotent to grow economically, react sensibly or sustain its chronic debt addictions naturally.
The Fed has driven itself, and hence the U.S. markets and economy, into an all-too predictable corner and historically dangerous crossroads.
If it turns to the left (i.e., more money printing/liquidity) to protect a record-breaking risk asset bubble, it faces an inflationary flood; if it turns to the right (and raises rates or tapers UST purchases), it faces a market inferno. …
Once trust is broken it may never return:
Imagine, for example, if your bank accounts were frozen for any reason. Would you then trust the bank that froze your accounts down the road once the issue was resolved? Would you recommend that bank to others?
Well, the world has been watching Western powers effectively freeze Putin's assets, and regardless of whether you agree or disagree with such measures, other countries (not all of which are "bad actors") are thinking about switching banks — or at least dollars…
If so, the US has just shot itself in the foot while aiming for Putin.
As previously warned, the Western sanctions are simply pushing Russia and China further together and further away from US Dollars and US Treasuries.
Such shifts have massive ripple effects which Biden's financial team appears to have ignored.
One simply cannot underestimate (nor over-state enough) the profound significance of a weakening Petrodollar world.
It would have devastating consequences for the USD and inflation, and would be an absolute boon for gold.
Already, Xi is making plans to negotiate with Saudi Arabia, which is China's top oil supplier. Meanwhile, Aramco is reaching out to China as well. …
As of this writing, Arab states are in private discussions with China, Russia and France to stop selling oil in USD.
As David Evans points out: Many US dollars used for world trade overseas will return home to the US, where they can still buy something. That will cause major inflation inside the US as many more dollars seek the same number of goods. This is fifty years of chickens coming home to roost, so to speak. US Dollars that were used to buy something a long time ago may finally return to call in that debt.
The mighty dollar and "globalization" dreams of the West are slowly witnessing an emerging era of inflationary de-globalization as each country now does what is required and best for itself rather than Klaus Schwab's megalomaniacal fantasies.
The cornered US, of course, will likely try to sanction gold transactions with Russia, but this would require fully choking Russia energy sales to the EU, which the EU economy (and citizens) simply can't afford.
h/t Snow Leopard
Dollar hegemony seems to be the position that has just ended as of this week very abruptly. Dollar hegemony was when America's war in Vietnam and the military spending of the 1960s and 70s drove the United States off gold. The entire US balance of payments deficit was military spending, and it began to run down the gold supply. So, in 1971, President Nixon took the dollar off gold. Well, everybody thought America has been controlling the world economy since World War I by having most of the gold and by being the creditor to the world. And they thought what is going to happen now that the United States is running a deficit, instead of being a creditor.
The US was the official printer of global IOU's:
This gave America a free ride. Imagine if you went to the grocery store and you just paid by giving them an IOU. And then the next week you want to buy more groceries and you give them another IOU. And they say, wait a minute, you have an IOU before and you say, well just use the IOU to pay the milk company that delivers, or the farmers that deliver. You can use this as your money and just — [you will] as a customer, keep writing IOU's and you never have to pay anything because your IOU is other people's money. Well, that's what dollar hegemony was, and it was a free ride. And it all ended last Wednesday when the United States grabbed Russia's reserves having grabbed Afghanistan's foreign reserves and Venezuela's foreign reserves and those of other countries.
And all of a sudden, this means that other countries can no longer safely hold their reserves by sending their money back, depositing them in US banks or buying US Treasury Securities, or having other US investments because they could simply be grabbed as happened to Russia. So, all of a sudden this last week, you're seeing the world economy fracture into two parts, a dollarized part and other countries that do not follow the neoliberal policies that the United States insists that its allies follow. We're seeing the birth of a new dual World economy.
Split the world into two currencies:
 I've been talking to people all over the world in the last few days and the consensus is that everybody is now deciding the only place, certainly if you're China or Russia or Kazakhstan or you're in the Eurasian orbit, South Asia, East Asia, you realize, wait a minute, if all we have to do is something like Allende did in Chile or all we have to do is refuse to sell off our industry to American investors and they can treat us like they've treated Venezuela. So you can imagine that everybody's watching this and there's an expectation that as a result of the war in Ukraine, that's really America's NATO war, that this is going to create a balance-of-payments crisis throughout the whole Global South as their energy prices go up, oil prices soar, food prices are going to soar and this is going to make it impossible for them to pay their foreign debts unless they go without food and energy. Obviously, this is a political crisis. That is, the only result can be to split the world in two.
A moral line in the sand was crossed and there may be no way back:
Nothing like this has happened in modern history, even in the 19th century wars. In the Crimean War in the mid-19th century, Russia, England and Germany, everybody kept paying the debts to the countries they were fighting against because the idea is that debts were sacrosanct. And now, all of a sudden, not only are debts are not sacrosanct, but countries can just grab foreign savings. I guess the problem began after the Shah of Iran fell and the United States grabbed Iran's money and refused to let it pay its bond holders and started the whole war against Iran for trying to take control of its own oil resources. So, all of a sudden, the United States grabbing this has ended what everybody thought was an immutable morality.
Not necessarily a One World Order — perhaps a Multi World Order?
MH: Well, as President Putin and Lavrov have said, the fighting in Ukraine isn't really over Ukraine at all. It's a fight over what shape the world will take and whether the world will be unipolar or, as it now appears, multipolar.
Fiat money, based on nothing but trust, imposes little discipline. As voters vote themselves the treasury, and big players eat smaller players, easy money feeds temptation and corruption. Something based only on trust and not on tangible assets can crumble in a moment.