It's was the last chance to save The Planet, but nevermind?
Get ready for the Great Reenergize-ment, we've reached a tipping point. Even the elite believers know a real threat when they see one. The ruling class, sitting on cushy taxpayer salaries, weren't threatened by higher fuel prices and carbon taxes, but Russian missiles are another thing.  Only a few months ago we had only "ten years til the next mass extinction". Now, everything coal is good again, and years of pompous energy policies are on fire.
In normal times these would be monster headline backflips with mass protests in the streets from fifteen-year-old school-skippers.
Hat tip to NetZeroWatch
By Matt Oliver, The Telegraph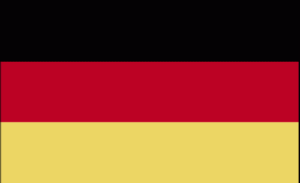 One of Europe's biggest energy companies is preparing to bring a string of German coal power stations out of retirement as part of efforts to wean the country off Russian gas.
These include plants that have been decommissioned, those that are scheduled to go off-grid this year and others that are currently kept on standby.
Robert Habeck, Scholz's economy minister, has insisted there will be "no taboos", throwing into doubt plans for the country to ditch coal by 2030.
Nothing bar anything is cheaper way of making electricity than waking up a dead coal plant. Shame Dan Andrews blew up Hazelwood.
Meanwhile the UK rethinks everything, and considers a last minute stay of execution for fracking wells
The only two viable fracking wells in the UK sit on 50 years of gas, but were due to be concreted to oblivion, starting any day now. These were the wells closed for fear of seismic activity so small people can't even feel it.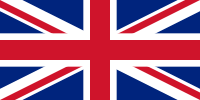 Net zero rules for the North Sea are to be watered down under proposals aimed at freeing the West from its reliance on Russian fossil fuel in the wake of the invasion of Ukraine.
Officials are examining a plan that would allow new oil and gas drilling to go ahead on national security grounds, even if it violates a ban on schemes that could damage Britain's bid to go carbon neutral by 2050.
Anyone remember Glasgow?
The move – which would be a major policy reversal just months after Boris Johnson pledged to lead the fight against climate change at the Cop-26 conference – comes as the Prime Minister pushes for more energy imports from Saudi Arabia and weighs up ending a ban on fracking.
The rumours from the UK have been released to soften up the news when it comes.  Sadly, if Boris just carves out national security excuses, the UK will still have a mess of carbon rules the plebians won't be able to carve themselves out of.
Politico on those rumours:
SCOOP — NET ZERO CARVE-OUT: Johnson's hotly anticipated energy strategy is not expected this week, raising questions over what exactly is holding it up. Playbook is told much of the work that has taken place on the strategy so far has centered on the government's legal net zero climate change commitments. In order to accelerate licensing for new North Sea oil and gas fields, a key expectation of the PM, government lawyers are having to redraw the so-called climate checkpoints imposed by ministers, which block new licenses if they don't align with Britain's net zero pledges. Ministers are looking at adding a "national security" or "geopolitical consideration" clause that would allow them to bypass net zero red tape and quickly drill for more oil in emergency circumstances. A Whitehall source told Playbook that this was one of the main areas of focus in terms of North Sea oil and gas, with much of the rest of the package centered around accelerating renewable energy such as onshore wind and solar. There is also talk the PM could unveil the strategy in a major speech later this month.
Nothing sharpens the mind like a cruise missile.
Vladimir Putin's cruise missiles 'could reach UK in an hour' if Nato enters Ukraine war against Russia
Putin's warships and submarines are capable of launching Kalibr cruise missiles at UK cities and vital infrastructure from more than 1,000 miles from the east coast of Scotland.
Dr Sidharth Kaushal, a research fellow for sea power and missile defence at the Royal United Services Institute, said: "Do the Russians have missiles capable of reaching the UK? Yes, absolutely."
Vladimir's intention might not have been to unite and awaken the loopy West. Though the West has dug itself a big hole it didn't need to jump into, and still needs to get out of.