We all need some good news and who doesn't like seeing overbearing-undemocratic-parasites lose? In terms of the cycle of civilizations, perhaps we are past the peak of Big Government, and headed for decentralization. As state entities grow too big and get too disconnected from the voters, they inevitably became overconfident, and overplay their hand — micromanaging hair dryers and droughts at the same time. But  "the mood has changed"…
Nigel Farage predicts the EU will collapse within a decade.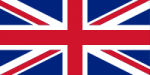 Speaking to Fox Business, the former Brexit Party leader said that Brexit's success will become a model for other European countries "impressed" by Britain's life outside of the EU. He said that many in Europe were looking on in jealousy after much of the EU scaremongering about Brexit failed to materialise. "There is now a 70 percent approval rating for Brexit now. "
After seven years of trying to get Switzerland under tighter EU control, the Swiss have abandoned the talks.
Damian Wilson, RT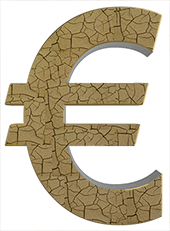 Switzerland shocked Brussels by walking away from a closer relationship and into an uncertain future, but MP Thomas Aeschi says the Swiss will not be a cash cow eternally milked to keep the EU alive, preferring Swissexit instead.
Switzerland today is celebrating its breakaway status from the European Union, having finally tired of the bullying and rhetoric from Brussels and walked away from a proposed framework arrangement after seven years of negotiations, preferring to go it alone in Swissexit.
Never a full member of the EU, that decision leaves its relationship with Brussels facing an uncertain future. The two are bound together by a collection of 120 bilateral agreements that, one-by-one, will lapse over time. However, choosing to walk away from deadlocked negotiations was, it seems, not so hard after all.
With clear echoes of Britain's divorce from the bloc, an imperious Brussels once again massively overplayed its hand and the Swiss eventually tired of the bullying, the rhetoric and the threats. They laid their cards on the table, stood up and walked away. That's seven years of talks that amounted to nothing. Nichts. Rien. Niente.
In recent polls nearly half of the EU said they hadn't benefited from free movement and would be better off without it. And British buyers are buying up more goods from the rest of the world. Their purchases from the EU have fallen 30%.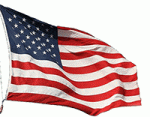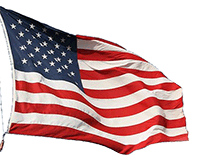 Meanwhile some counties in the US are so fed up with their woke State governments they voted to try to leave the state. Officials in the counties are now obliged to formally look into the idea.
Bill Chappell, NPR
In rural Oregon, voters in several counties want their state to go from Democratic blue to Republican red — and to do that, they hope to leave Oregon altogether and join neighboring Idaho. Five counties approved ballot measures this week, joining two others that had already voted in favor of the idea.
"This election proves that rural Oregon wants out of Oregon," said Mike McCarter, president of the advocacy group Citizens for Greater Idaho.
He added, "If we're allowed to vote for which government officials we want, we should be allowed to vote for which government we want as well."
Ultimately a change in state lines has to be approved by Congress. And unless the Democrats see some electoral advantage, or are feeling suicidal, that seems unlikely. Will fed-up Oregonians march in the streets to make it happen?
There are many ways for repressed people to fight back.
h/t Bill in AZ
Red Fist: by Rafaelgr
*Dang Oops. Got the Red Blue thing wrong in the headline. Sorry. The US conservatives should never had let the Democrats steal the color Blue!