What if the news media formed a global monopoly to control the news?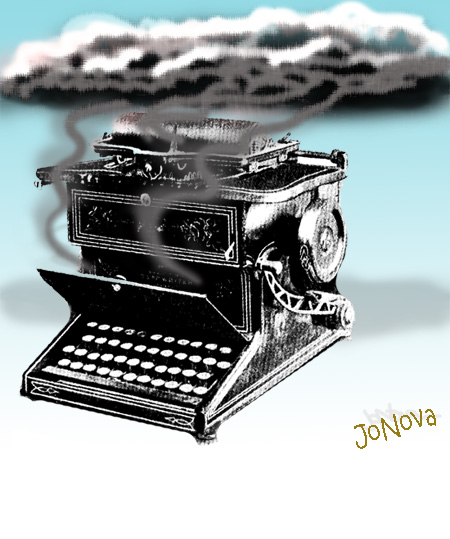 Imagine if the media and tech giants of the world banded together behind-the-scenes to rule certain stories were "misinformation" and all their agencies thus reported the same "news"?
That's what the Trusted News Initiative aimed to do — decide what ideas were and were not allowed to be discussed.
It's like "free speech" but without the free part.
Not only could the media bury things but they could get away with it if no upstart competitor could red-pill their audience.
It would be the death of the Free Press
In a world like that the people would be ruled mostly by whomever it was that decided what was "misinformation". Those controllers would be the defacto Ministry of Truth.
We all saw it happen over the last three years, so it's good to put a name on the beast, but even better, Robert F Kennedy is suing them for anti-trust violation.
The Trusted News Initiative is everything journalists should hate. It's basically there to "protect" voters from hearing about things like the Hunter-Biden Laptop, good climate news and bad vaccine reactions. TNI practically told us that in 2020:
The Trusted News Initiative (TNI) was set up last year [2019, just in time, eh?] to protect audiences and users from disinformation, particularly around moments of jeopardy, such as elections.
Nearly everyone's on board:
Core partners in the TNI are: AP, AFP, BBC, CBC/Radio-Canada, European Broadcasting Union (EBU), Financial Times, Information Futures Lab, Google/YouTube, The Hindu, The Nation Media Group, Meta [Facebook], Microsoft, Reuters, Reuters Institute for the Study of Journalism, Twitter, The Washington Post, Kompass – Indonesia, Dawn – Pakistan, Indian Express – India, NDTV – India, ABC – Australia, SBS – Australia, NHK – Japan.
Which is a handy list of "where not to get your news".
It's a news cartel begging to be busted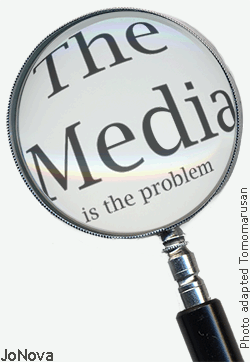 Tony Thomas at Quadrant not only alerted me to the TNI but also to the news that a lawsuit has been filed in the US for damages and to break it up:
…on January 10 President John Kennedy's nephew, Robert F Kennedy Jr,  in a Texas District Court launched an anti-trust lawsuit for treble damages from TNI's biggest news providers, namely the BBC, Washington Post, and global news syndicators Reuters and Associated Press. He wants TNI disbanded as an unlawful cartel. He cites the BBC because of its TNI lead role and US commercial operations involving millions of users.[1] The Kennedy lawsuit is here.[2] His brief says "It is also an action to defend the freedom of speech and of the press."
This is rather like the Big Money Cartel of bankers and asset managers like BlackRock who are now facing anti-trust legal action all of their own.
The suit names the BBC because they were "the leaders" in at the start. But Thomas points out that the consequences are uncertain for the ABC, SBS and others. Though they are not named in the suit, they can still be liable:
The suit says,
Each participant in an antitrust conspiracy is jointly and severally liable for all the damages (including treble damages and attorneys' fees) caused by the conspiracy, and the victims of an unlawful antitrust conspiracy are not required to sue all participants therein. (My emphasis, p93).
Thomas sent questions to the ABC and SBS in Australia asking them if they are involved in the lawsuit; whether they had advised their Minister about the potential legal exposure, and for details of how they had been implementing TNI policies. None have so far replied.
Perhaps it's time for an FOI?
By the way, this is an actual BBC header, not a satirical dig.

The only thing "beyond" fake news  is 100% managed propaganda.
By combining the major news and social media outlets, little competitors could be crushed
Even the media outlets that are not members of TNI would get this message — stray from the line and Google, Microsoft, Facebook and Twitter (pre Elon Musk) will hurt you:
Robert  Kennedy's own newsletters had 680,000 followers before being de-platformed, censored and shadow-banned by Google/YouTube, Twitter, and Facebook/Instagram. His writ says BBC's Jessica Cecil, TNI's head in 2020-21, took evident pride in the assertion that the TNI's suppression of others' online reporting did not "in any way muzzl[e] our own journalism". He adds, "It was apparently of no consequence that the TNI muzzles other news publishers' journalism." (p44). Cecil spoke of TNI's "clear expectations" for members to "choke off" alleged online misinformation. This incidentally prevents any one member gaining traffic by publishing "prohibited reporting" the others have binned.
Kennedy says TNI's Big Tech members collectively have a gatekeeping power over at least 90 per cent of online news traffic. De-platforming a small news publisher typically costs at least 90 per cent of its traffic. Even well-known major online news publishers can lose up to 50 per cent of their traffic from a  seemingly minor change to Google's search algorithms.  Smaller online news publishers have been destroyed completely when shadow-banned, throttled, de-monetized, or de-platformed.
The real free press are the bloggers now
The big threat to the legacy media and corruptocrats everywhere was the rise of the independent bloggers and influencers who could easily outscore the boring media bloc that repeated the same tedious lies. Ten years ago an army of blogs like this were growing every year and getting front page in many searches:
Kennedy's lawsuit, less kindly, claims TNI's commercial goal is to deplatform and crush  the myriad of upstart online publishers who are contradicting the official lines and reducing trust in big media, along with its ad revenues.  The legacy, high-cost media are smarting over competition from bloggers in the shift to digital publishing, with 85 per cent of Americans now getting their news online. US newspapers' ad revenue between 2000 and 2020 plummeted from $US48.7 billion to only $US9.6 billion, Kennedy says (p28).
A further motive for the TNI censorship, Kennedy says, is to placate governments that are threatening adverse new regulations, potentially costing Big Pharma billions in fines, liabilities and lost revenue. US conservative pundit Tucker Carlson has satirised the Big Media censorship as: "We have a monopoly on telling lies. No one else can talk."
In a free market for news, the same players compete with each other to get to the truth the fastest. In the TNI cartel, all the decisions about what "the truth is" are played out behind closed doors. The ABC News Director Justin Stevens claims the TNI is just a system of "fast alerts" about disinformation and "information sharing" about things like "how audiences react to disinformation". But in a free market all that happens all the time. Stupid ideas get crushed by great responses. That's how it works.
The best answers win in the court of public opinion. It's democratic, people vote with their remotes, their wallets and on their ballots. TNI wants to hide that debate, take it away from the people, and put it in the hands of The Ministry of Truth.
Nice racket you have there
Read it all at Quadrant — as Tony Thomas tells it, it's a profit making cartel. The Kennedy suit explains how the TNI members were promoting vaccines while silencing all the cheaper medicines. And Big Pharma was sending money back to TNI members in advertising.  The conflicts of interest are brazen — the President of Reuters News, James C Smith, sits on the board of Pfizer. When someone pointed this out on Linked In they were banned for life.  See how this works?
Why is a single dollar of our tax money supporting a news service that doesn't know what journalism is? If cartels like this are not exactly the kind of thing we pay the ABC to expose, why pay them at all?