Thank the Truckers
Vaccine mandates have or will soon end across five Canadian provinces, and at least four of the Premiers have also dismissed Trudeau's call to invoke Emergency powers.
This includes some of the largest provinces, and within a few weeks, as many as 30 million Canadians out of 38 million, will be free of vaccine passports within their provinces.
The newly elected opposition leader Candace Bergen calls the Emergency Act an "unprecedented slegehammer".
To give some idea of how the Truckers have transformed politics, only two weeks ago the leader of the Canadian opposition was Erin O'Toole. He was dropped on Feb 3 by a large margin with a secret ballot – 73-45. Notably, the first and worst thing that Reuters could say about the new leader Candice Bergen was that she once worn a MAGA hat. She is more conservative than the former leader.
The Premier of Quebec, which has long had a strong separatist movement, went so far as to say he'd only support the call if it didn't apply to Quebec, and the military was not used anywhere in Canada.
Bloc Québécois leader Yves-François Blanchet said he was "surprised" to find out the Prime Minister planned on invoking such serious measures and that he has "serious doubts" that Emergencies Act powers are necessary to deal with any part of the protests across the country.
He also said his party was ready to support the Liberals in this case, but only if they committed to leaving Quebec out of the new powers and avoiding deploying military members on the ground in Canada.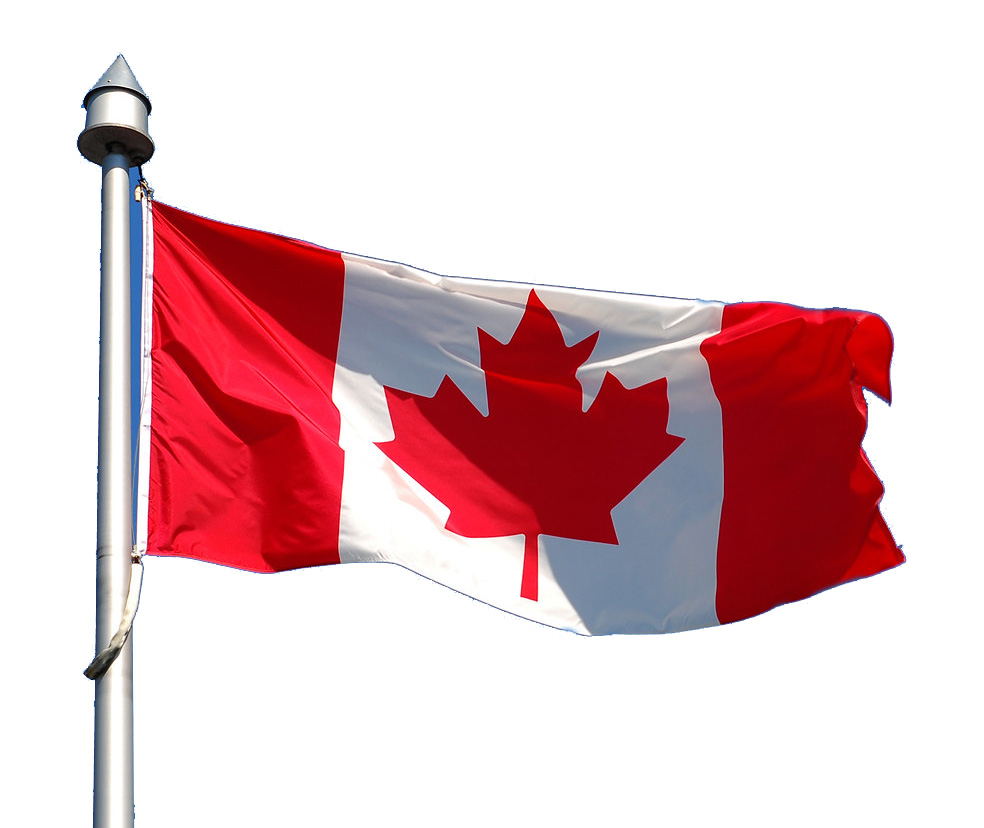 Premiers of Alberta, Manitoba and Saskatchewan have also said they don't want the Emergency Act to apply in their provinces.
Lawyer Ryan Alford says the onus is on the government to show this unprecedented step is necessary:
The declaration must brought before Parliament within seven days of the invocation, and it could be revoked if the House of Commons or the Senate vote it down. "So, for up to seven days, Parliament has no ability to prevent what's going on," he said. — National Post
Vaccine mandates ending in five Canadian Provinces
Saskatchewan and Alberta have already removed the vaccine passports. Manitoba will also be lifting its vaccine passport requirement on March 1. Ontario (the largest province with nearly 15 million people) has announced an end to the vaccine passports). And now, wow, Quebec is dropping vaccine passports. Quebec is the second largest province with 8.6 million people. This is the most remarkably backflip. Only two weeks ago, Quebec had some of the most draconian rules on Earth. The government was considering whether to bring in a health tax on the unvaccinated but quickly dropped that after the Trucker convoy grew. Now in a complete 180 degree turn they are unwinding the mandates and even declaring that Trudeau's Emergency ruling isn't legitimate in their province and isn't justified. Naturally this has absolutely nothing to do with Those Truckers.
Remember two weeks ago the unvaxxed in Quebec were not even permitted to shop in Big Box stores — but only allowed to walk through them to buy food or pharmaceuticals if they had a personal staff escort to make sure they didn't buy unpermitted things like toasters or socks.
Quebec announces plan to drop vaccine passport by March 14
Quebec will drop its vaccine passport requirement for all public spaces by March 14, the government announced Tuesday. Health Minister Christian Dubé explained the decision at a news conference, saying the COVID-19 situation in the province has improved enough to gradually ease the measure. As of Wednesday, Quebecers will no longer need to show a vaccine passport to enter liquor and cannabis stores as well as larger retail outlets. By March 14, the passport will be phased out entirely…  – CBC NEWS
Just like that. Amazing how the science shifts. The health minister suddenly says "the vaccine passport has served our objectives":
"We're doing it now because it's the right time to do it, because it's safe for public health," Health Minister Christian Dubé told reporters at a news conference. "There is no link to the political environment." Nevertheless, the shift was dramatic. As late as last week, Dubé was saying there were no plans to lift the vaccine passport or mask mandate by March 14, the date by which almost all health measures are set to be dropped.
Righto. And they wonder why trust in our institutions is falling.
Coutts border blockade ends amid "hugs" with police
There are images coming out of the blockade at Coutts on the border of Alberta showing protesters singing the National Anthem and hugging the police. These may be the same police that vandalized and did significant damage to three excavators that were parked legally on private property. In any case, what's powerful is the unity.
According to Alex van Herk, the Coutts border protest is departing. It's not about the Emergency Act declaration but about the risk that they will now be publicly tarred as "violent" due to the arrests (hear his explanation below in the video). Last night the police came out with live rifles and arrested two people, and one arrest was done at a local house (which was not connected to the convoy at all) where police claimed they found a large cache of guns. The protestors say are leaving because they are only taking part in a peaceful protest and don't want to be associated with any firearms.
Four people have been charged with "conspiracy to murder". We hope they have good lawyers. It all seems incredibly convenient for the powers that be. And people are asking the false flag question.
Rebel news has more information on the charges. "The trio face a charge of conspiracy to commit murder and mischief by impeding the use of property by others and possession of a weapon for a dangerous purpose."
….
In British Columbia many restrictions are being lifted but not the vaccine mandates. (Not yet anyway). So there are signs of softening, but still battles to be won. The government of BC is described as "center-left" but the provinces that have dropped the mandates already are "centre-right".
Warnings of a false flag event for Ottawa Protestors
Daniel Bulford is an Ex-RCMP (Royal Canadian Mounted Police) officer and former Trudeau bodyguard. He has released a video hours ago warning that they have intelligence suggesting that the recent theft of 2,000 firearms in Canada may be planted in Ottawa to thwart peaceful protests by the Freedom Convoy. Bulford is asking anyone who sees suspicious activity to report it to the Ottawa police immediately, "call 911", and is reaffirming that the protestors have no intention of doing anything violent, and do not support anything outside the legal democratic processes.
Bitchute link:www.bitchute.com/video/N75xVkQ5WPiz/
In other news:
If the idea of the Emergencies Act was that it would spook Freedom Convoy into folding up their tent, pretty much the exact opposite has happened. Existing blockades all stood their ground, as well as two new ones at border crossings in Alberta and Manitoba.
Weirdly, throughout all this Trudeau keeps sending out tweets cheering Canadian successes in the Beijing Olympics or celebrating National Flag of Canada Day. Which … doesn't seem like the actions of a government currently staring down a deadly and/or existential crisis
Ottawa's "progressive" police chief Peter Sloly has resigned after criticism of his handling of the Ottawa protests.
The punishment begins for donors to the protest — the Solicitor Generals communications director has lost her job after she gave $100 to the Freedom Convoy and her name was exposed in the hacking of GiveSendGo. We hope some private company will immediately offer Isabeau-Ringuette a new job where she has the freedom to donate to whatever cause she wants. People who work for the Ontario Government clearly don't. The fear campaign is just like the Soviet Union. The money that flowed to help the Truckers showed how popular the cause was. The last thing the Empire wants is for the people to do that again. Where is the investigation of the cyber criminals?
The Daily Mail reports that most of the money donated to the truckers came from Canada. "Leaked data of the donations on GiveSendGo showed Canadians raised $4.31 million for the Freedom Convoy while Americans donated $3.62 million. "
Let's not forget that for all the fears of foreign interference, this protest is about the border rules between Canada and the US, and obviously, US citizens have a major interest in it too.
______________________________________________
UPDATE: Wow. That's a flip!
Doug Ford, Premier of Ontario is suddenly saying this is about "freedom" and everyone is done with this.  "We also know if you have one shot or ten shots — you can still catch Covid." "People want to be able to get back to normal".
What poll did he see today?
Another huge win for the truckers. Doug Ford supported Trudeau's state of emergency LITERALLY YESTERDAY but he has seen the tracking polls and wants everyone to know, he's always secretly opposed himself and Trudeau. Please just ignore the past two years. https://t.co/3Y39hyq2Hl

— Ezra Levant 🍁🚛 (@ezralevant) February 16, 2022