It's not the hard and fast rules on censorship that are the worst — it's the vague ambiguous ones. That way no one really knows what is permitted, and what isn't. With random punishment and vague rules the underclass have to guess what is OK, and usually err on the side of silence.
Self censorship of a whole nation is so much more efficient. Otherwise the rulers need a lot of police. And if people are only punished randomly, there are no rules to work around — and the fear and guessing sets the boundaries way further out.
by Petr Svab, The Epoch Times
The principle of self-censorship is that people, just to be on the safe side, refrain from saying even things that aren't outright banned by some applicable rules.
Vague Rules
The Chinese Communist Party (CCP), the world's most notorious censor of free speech, has for decades used the method of making its policies intentionally vague. During its past political campaigns, for instance, the central leadership would issue a decree that "rightists" and "counterrevolutionaries" were to be punished. The next lower rung of party officials wouldn't be told what exactly makes one a "rightist" or a "counterrevolutionary" and perhaps not even what the punishment should be. No official, however, would want to be seen as too lenient—that would carry the risk of being labelled oneself. As such, each successive level of bureaucracy would intensify its interpretation of the policy, leading to ever more extreme results. In some periods, the hysteria went far beyond self-censorship as even refraining from political speech wasn't enough.
The method appears to now be in play in contemporary America.
Amazon recently updated its policies to ban books that contain "hate speech" without explaining what it considers as such. Since Amazon controls over 80 percent of the book retail market, publishers are left to guess whether a book may get the "hate speech" label and thus be much less profitable to publish.
Perception of Random Targeting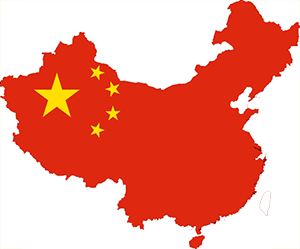 Another method to induce self-censorship is selective enforcement. During CCP's past political campaigns, it would pick targets for persecution seemingly at random. Even the targets wouldn't necessarily know what exactly had brought the party's wrath on them. In response, people would scramble to make sense of the situation, drawing red lines of self-censorship based on guesswork.
Elements of this method can be seen in various settings in the West.
When Amazon recently banned a book that criticizes transgender ideology published by Encounter Books in 2018, it didn't explain why. Instead, Amazon quietly updated its book policies on hate speech. It then left it to the public to connect the dots and label the book as hate speech themselves.
Guilt by Denial
In current progressive ideologies, denying one is racist or has "white privilege" counts as a confirmation of the charges. In fact, any resistance to the ideology and its labels is often labeled as "white fragility" or "internalized oppression" and thus illegitimate.
Guilt by Association
Totalitarian regimes have long used this tactic, punishing family, friends, colleagues, supervisors, and other associates of dissidents.
Kari Lake, former news anchor at Fox 10 in Arizona, faced criticism for merely setting up an account on alternative social media sites Parler and Gab. The critics argued that she was guilty by association since Parler and Gab had been labeled as a favorite platform of "Nazis."
While the attacks never made Lake question her beliefs, it did prompt her to self-censor, she told The Epoch Times in a phone call.
"I actually find myself not posting stories that are just factual because I'm like, 'Oh, just posting that, even though it's true, might anger some people. It might just get the left mad and I don't want to, you know, kick the hornet's nest,'" she said.
Read it all, there's a lot more.