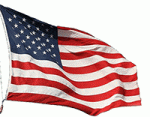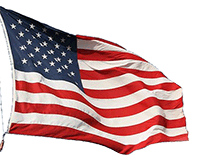 After five days the New York Post is apparently still suspended from Twitter for not deleting tweets linking to their own bombshell stories about a man running for President. Two weeks til the US election and @NYpost account with 1.8million followers has no new tweets.
Meanwhile in a totally different incident, unrelated from Hunter-Biden's old laptop, an old pal of his, Bevan Cooney, who is in jail has released 26,000 emails to the FBI, to Breitbart. Apparently he feels pretty cheesed with his old colleague, and wants the world to know how the Biden family "works".
Allegedly when the Chinese communist elites want access to the Vice President of the US — that could be arranged.
by Matthew Boyle
In this particular story what we lay out is how Hunter Biden and his business partners set up a meeting for this group called the China Entrepreneurs Club. Don't let that benign name fool you; this is regarded as joined at the hip with the Chinese communist government. This China Entrepreneurs Club wanted meeting at the highest levels of the White House and Hunter Biden arranged them. What's very curious about this is not only that they got these meetings on November 14, 2011, but they actually, according to members, had a private, secret meeting with Joe Biden himself. We don't know about this because it appeared on the White House visitors logs or the White House calendar—it doesn't. We know about it because the Chinese that were on that trip bragged about it in their blog posts back in China that they had this private, secret meeting with Joe Biden. Out of that sprang relationships and business deals that Hunter Biden and his business partners were apparently able to take advantage of, so it demonstrates how this access, with the participation of Joe Biden, translated into commercial deals down the road."
Just in case the billion dollar Australian ABC forget to mention the biggest censorship  scandal in years. The crime is the cover up.
"But don't worry unlike Pop I won't make you give me half your salary." -Hunter Biden to Naomi Biden, 1-3-19 email
Trump Jnr says:
"Everything that the Democrats and the media, and I group them as one and the same at this point … everything that they hoped and prayed I was doing, that they made me testify for 30 hours for, that they said I had committed treason doing, Hunter Biden was actually doing," Trump Jr. said.
h/t Bill C, Orson, Serp, Dennis. TdeF. CO2isnotevil. BruceC. Bob Dinn