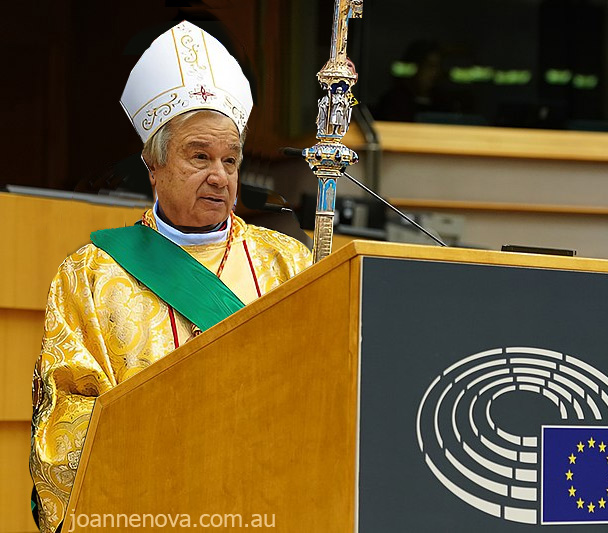 By Jo Nova
The UN is morphing into the New World Eco-Cathedral and the first commandment is "Give Us Your Money"
Antonio Guterres opened the Working Group Chapter on Fire and Brimstone and dug deep:
[AP News] "Humanity has opened the gates to hell," U.N. Secretary-General António Guterres said Wednesday, opening a special climate ambition summit with yet another plea for action. " Horrendous heat is having horrendous effects. Distraught farmers watching crops carried away by floods. Sweltering temperatures spawning disease. And thousands fleeing in fear as historic fires rage."
In a reversion to the medieval era of microbiology, apparently heat itself spawns disease from the ether. We know heat is the devil itself, the source of all evil, as the IPCC has not found one single good thing that might happen with more hotness.
No one is even pretending this is science anymore, are they?
Once equilibrium climate sensitivity is at the Gates of Hell level, where can it go next? Magma level? And is that better or worse?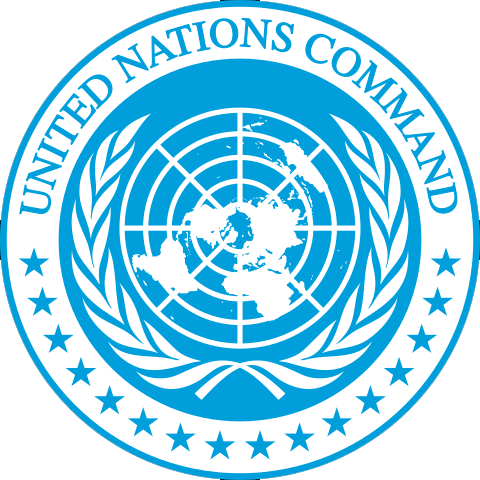 The developed world was put in the naughty corner, and not allowed to speak, so they didn't turn up, or perhaps it was the other way around.
Those [major emitting] nations remained silent. They weren't allowed to speak because, organizers said, they had no new actions to take.
Heads of state from China, the United States, India, Russia, the United Kingdom and France all skipped the summit.
The 32 national leaders who did qualify represent only 11% of the world's carbon dioxide pollution.
Guterres was apparently performing for a different crowd — whipping up the poor brethren nations to ask God for money, or failing that, the European Commission, or John Kerry which is nearly the same thing.
Guterres called on "major emitters — who have benefited most from fossil fuels — to make extra efforts to cut emissions, and on wealthy countries to support emerging economies to do so." They were silent.
There's some ceremonial ritual at work here, where rich nations are banned from talking then blamed for not saying anything.
Ultimately, the main point of the summit was to feed from the trough:
He called on wealthy nations to fulfill their $100 billion pledges to help poorer countries deal with climate change. The United States is one of the countries that hasn't done so. The U.N. chief also pushed for countries to spend even more than they've promised and put in money to a "loss and damage" fund agreed upon last year that are sort of payments to help nations harmed by extreme weather from global warming.
There was a call to the promised land:
Africa "can leapfrog into a fully green industrial paradigm,'' Kenyan President William Ruto said. "Yet we cannot and must not do this on our own."
Little does the Kenyan President know that if Kenya gets there, to the green industrial paradigm, they will be on their own, because no one else has made it. The promised land doesn't exist. The Green Industrial Paradigm is a the place where modern economies go to die.
Photos from David Neuvere and the EU mixed by Jo Nova, and UN logo by Sshu94