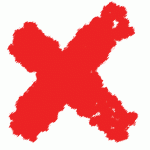 Rarely do we see how meaningless the fear and worry is. One UK polling group asked people about phasing out coal boilers, adding vegan foods on menus and taxing frequent flyers. But the team followed up to find out whether people were willing to make the sacrifices themselves and support suddenly fell off a cliff. Fifty to seventy percent of so-called supporters were suddenly skeptical.
Most polls are only measuring the size of a cheer squad. 83% of Brits say they're worried about climate change. But they're so worried, yeah, they couldn't even bring themselves to say "yes" to poll question. People know we need to fly less to "Save the World", but they have no intention of riding the e-bike to the tofu factory instead of holidaying in Majorca.
Somehow 45% of people are dreadfully worried about climate change but if it means catching a bus, the Planet can wait, eh?
How worried is this?
The survey also finds that while people are in favour of drastic measures to help the country become net zero by 2050 in theory – when they realise the cost and potential inconvenience it could give them personally support drops off rapidly.
Wow. Watch those numbers fall…
In principle, frequent flier levies receive the highest levels of support at 68 per cent – but this falls to just 32 per cent once the personal implications of such a move have been contemplated. Meanwhile, 62 per cent support phasing out the sale of gas and coal boilers, in principle – falling to just 17 per cent when the personal implications are factored in.
Increased vegetarian and vegan options on menus is supported by 56 per cent – falling to 26 per cent, on the prospect of less meat and dairy choice – while creating low traffic neighbourhoods fell from 53 to 18 per cent, when costs and inconvenience are factored in.
The survey was done by Ipsos MORI and the Centre for Climate Change and Social Transformations (CAST). Though, after searching, I can't find the questions, the answers, or what kind of "personal implications" were on offer for a survey of 5,665 people. If readers find them, please post the links. I'd love to see those details.